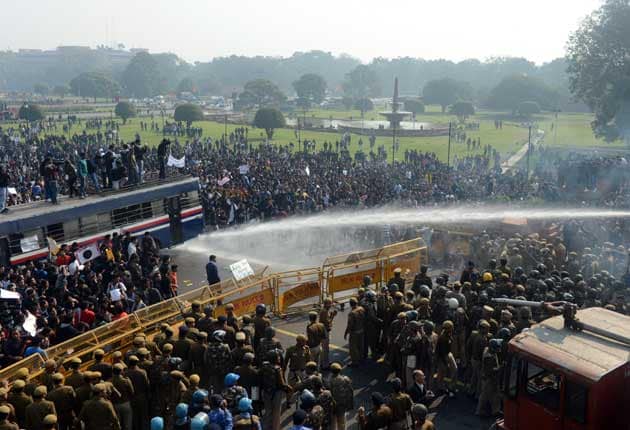 New Delhi:
Video links to the documentary, 'India's Daughter', banned in India and telecast by the British Broadcasting Corporation, or BBC, on Wednesday night in the UK and other countries, have been removed from Google's video sharing site, YouTube, a senior government official has said. A legal notice has also been sent to the BBC.

"We got a magistrate's order and so for compliance we wrote to Google and other ISPs. Google has removed it. As and when the police tell us of other sites who are carrying it, we are directing them to remove these," the official said.

The director general of prisons, Tihar, has served a legal notice to BBC for violation of contract - which include using the opportunity to interview a convict for commercial use, showing content that violates the dignity of women and airing the documentary with without his approval.


Earlier on Thursday, Union Home Minister Rajnath Singh had said, "We had asked to not release the documentary, but BBC still released it. We will investigate and the MHA will take action accordingly."
"Conditions have been breached by BBC," the minister alleged. Sources said the Home Ministry had on Wednesday afternoon sent a copy of a court order prohibiting the telecast of the documentary to BBC.
The British broadcaster aired the documentary, made by film-maker Leslee Udwin, hours later. It said in a statement that it had brought forward the telecast from Sunday, given the "intense level of interest."
Links to the film on YouTube, easily accessed in India, proliferated soon after. Google said in a statement, "While we believe that access to information is the foundation of a free society, and that services like YouTube help people express themselves and share different points of view, we continue to remove content that is illegal or violates our community guidelines, once notified."
There has been huge debate in India over the documentary, which has an interview with Mukesh Singh, one of the six men who brutally gang-raped and killed a 23-year-old paramedical student in a moving bus in December, 2012.
The BBC said in its response to the government, "The remarks of the perpetrator are set among a number of other views, including those of the parents, ex-or present members of the judiciary, witnesses and personal testimonies. The purpose of including the interview with the perpetrator was to gain an insight into the mind-set of a rapist with a view to understanding the wider problem of rape and not just in India."
"We do not feel the film as currently edited could ever be construed as derogatory to women or an affront to their dignity. Indeed, it highlights the challenges women in India face today," it said, and added, "It should be noted, although the BBC is happy to take your views into consideration, we are not planning to transmit the film in any territory which lies under Indian legal jurisdiction.