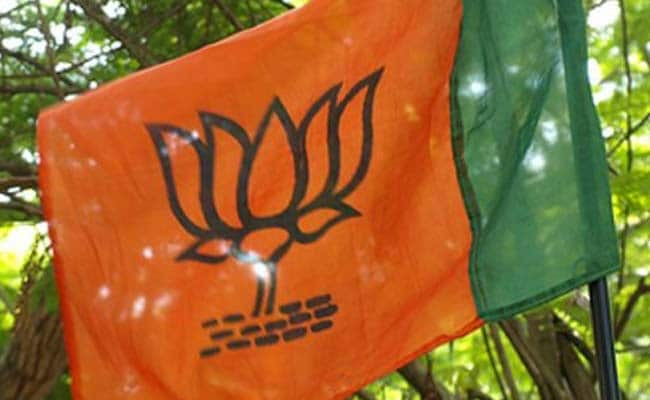 Ranchi:
The BJP on Tuesday created a ruckus in the Jharkhand Assembly over restrictions imposed on Ram Navami procession and wondered if the state is being ruled by the Taliban.
During the Question Hour, BJP legislator Manish Jaiswal demanded that DJ (large music system) be allowed in Hazaribag's Ram Navami procession.
An agitated Mr Jaiswal also tore his kurta while making the statement.
Wondering whether people are living in a state ruled by the Taliban, Jaiswal alleged that FIRs were filed against innocent people while five persons are on fast unto death in his constituency Hazaribag demanding that DJ be allowed during the procession.
Mr Jaiswal also alleged that there was a deliberate attempt to destroy the 104-year-old tradition of Ram Navami procession in Hazaribagh.
BJP MLAs chanted slogans such as 'Jai Shri Ram' and 'Jai Hanuman' in the House and created uproarious scenes.
Minister Mithilesh Thakur claimed that those staging dharna seeking to play DJ in Hazaribag are BJP workers.
"There is a directive to comply with the orders of the Supreme Court and the high court regarding the decibel limit. We respect all religions - Hindu, Muslim, Sikh and Christian. We are real devotees of Ram," he said.
Hundreds of people recently took out a rally in Hazaribag against the administration's order prohibiting the playing of recorded music and carrying traditional weapons including lathis during Ram Navami processions.
Ram Navami processions in Hazaribag are held for a longer time compared to other parts of the state.
Amid the uproar, Congress MLA Deepika Pandey Singh reached the well of the House claiming she was insulted by the BJP as a saffron party MP has described her as 'Nagarvadhu' (bride of the city).
She said: "I am a mother. I am a sister. They (BJP) don't want Goddesses and Gods. They want a city bride. They are not Hindus, they act in the name of Hindus." Meanwhile, the Assembly passed two bills for setting up private universities in the state amid a demand by the BJP for sending the proposed legislation to the Select Committing for proper vetting.
Mr Thakur said setting up two more universities would result in increasing enrolment of students for higher education. There are 16 private universities in Jharkhand.
(Except for the headline, this story has not been edited by NDTV staff and is published from a syndicated feed.)