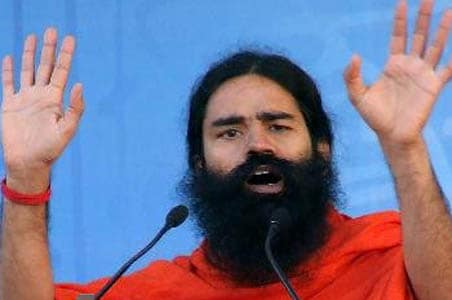 New Delhi:
The murmurs and speculation have been laid to rest. Baba Ramdev, the country's most famous yoga guru, has stepped into politics.
His new party is called Swabhimaan Abhiyaan.
"We have to build a campaign. That is why I am neither going to contest elections nor accept any position. We will contest the next Lok Sabha election," said Baba Ramdev, Yoga Guru, Leader, Swabhimaan Abhiyaan Party.
His right-leaning ideology prompts the question: Will Baba align with any existing political party?
Analysts say, his huge following in middle class India and his clean image has already made politicians uneasy.
Possibly why Uttar Pradesh Chief Minister Mayawati even bothered to take a dig at him at the BSP anniversary rally.
"These days godmen teach yoga to the poor people, give them medicines and then use that faith to get into politics," said Mayawati, Chief Minister of Uttar Pradesh.
"Dirty politicians will not approve of our entering politics. Money should be to help the poor, not make garlands," said Baba Ramdev.
Baba Ramdev has spelt out the mission: His party will cleanse the political system, fight corruption and win the next Lok Sabha election.
But will it be as easy to give a fresh breath of life to our politics?