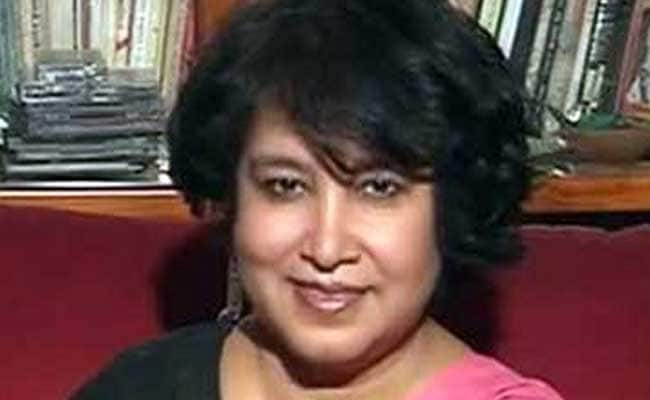 New Delhi:
With no government decision as yet on her plea for extension of residence permit to stay in India, a worried exiled Bangladeshi writer Taslima Nasreen has sought an appointment with Home Minister Rajnath Singh to place her case before him.
"I am very worried. I have sought an appointment with the Home Minister to plead my case but there is no response as yet," she told PTI.
However, Ms Nasreen said she was hopeful of getting her residence permit, which expired on August 17, extended.
"Not getting the extension of residence permit is not even in my worst nightmare," said the writer.
The 52-year-old author said that while in the past it did not take more than a day to get the appointment but this time already two days have gone without any positive reply.
Home Ministry sources said her application for residence permit extension is "under process" but no decision has yet been taken.
Taslima Nasreen, living in exile since she left Bangladesh in a cloak of secrecy in 1994 in the wake of threats to her by fundamentalist groups for alleged blasphemy, was given one-year visa by the government in 2014 and allowed to stay in India till today.
She has been getting Indian visa on a continuous basis since 2004. She now stays in Delhi.
On many occasions, she had expressed her wish to live in India permanently, especially in Kolkata.
She said said if she is not able to stay in India she will suffer from an "identity crisis" which will affect her writings and championing the cause of women's rights.