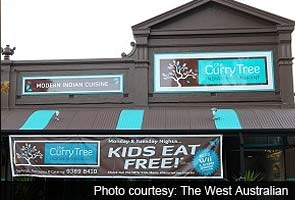 Melbourne:
An Australian restaurant is in legal trouble after allegedly not paying an Indian chef for four months and sacking him through an SMS for calling in sick.
The Fair Work Ombudsman, Australia's workplace watchdog, has launched legal action against The Curry Tree restaurant in Nedlands, Perth. It has alleged that the chef, who remains unidentified, was paid 200 dollars (about Rs 12,000) in May 2012 for a few days when he first joined, the West Australian newspaper reported.
However, the Ombudsman says, he went unpaid for subsequent four months of work for six evenings a week. This makes him eligible to receive 14,776 dollars (about Rs 8.79 lakh) in wages and entitlements.
The restaurant employee, who was on a bridging visa, was then fired via SMS when he could not report to work due to sickness, despite assurances that he would provide a medical certificate, the report added.
Restaurant operator Siner Enterprises Private Limited and its director Simon Mackenzie, who manages the restaurant, will now appear before a court on July 9.
While Mackenzie, who is accused of committing multiple breaches of workplace laws, faces penalties of up to 6600 dollars (about Rs 3.92 lakh) per breach and the company may have to pay 33,000 dollars (about Rs 19.64 lakh) per breach, the report said.
The watchdog is seeking full back payment plus compensation and damages for the employee, who has been paid 2441 dollars (about Rs 1.33 lakh).
Unions have pointed out that such cases were not uncommon, with United Voice assistant secretary Pat O'Donnell adding: "There are many people on visas not getting paid for the hours they work."
"I think it is the tip of the iceberg and much more widespread than people realise," he said.