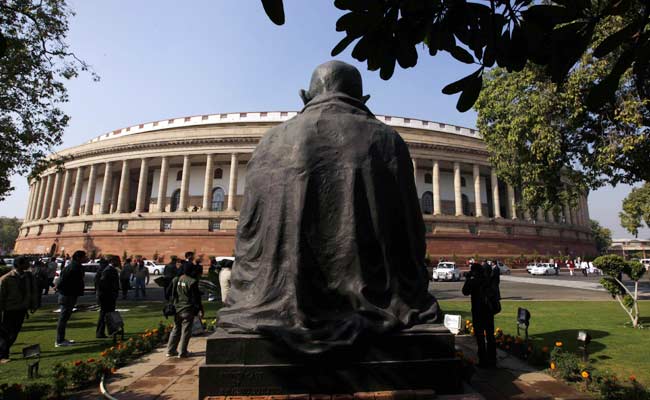 New Delhi:
Rajya Sabha Chairperson Jagdeep Dhankhar has sought views of leaders of various political parties on ways to curb disruptions in the House at a meeting held on the eve of the second phase of the Budget session. Opposition members raised the issue of alleged misuse of central agencies against non-BJP governments and the move to appoint Mr Dhankhar's personal staff on parliamentary committees.
Sources said during his interaction with floor leaders, Mr Dhankhar mainly flagged the issue of whether disruptions can be allowed and if members can have a "free fall of information" in the name of free speech in the House as envisaged in Article 105 of the Constitution. The article deals with freedom of speech in Parliament with certain conditions.
The first phase of the Budget session was overshadowed by the Adani-Hindenburg row as the Opposition disrupted proceedings demanding a probe by a Joint Parliamentary Committee.
Mr Dhankhar had been criticised by opposition parties over his decision to delete some portions of Congress president Mallikarjun Kharge's speech from official records in Rajya Sabha.
"I cannot allow Rajya Sabha to be an 'akhara' (wrestling arena) for free fall of information or allegations against anyone. Make a statement, you are entitled to do it, but authenticate it, be responsible about it," the Vice-President had said at an event in Bengaluru early this month.
Leader of the House Piyush Goyal, Congress' Jairam Ramesh, DMK's M Shanmugam, AAP's Sanjay Singh and Samajwadi Party's Ramgopal Yadav were among those present at the meeting.
Arvind Kejriwal's Aam Aadmi Party raised the issue of alleged misuse of investigative agencies and the Adani-Hindenburg row.
Its leader and former deputy chief minister of Delhi Manish Sisodia has been recently arrested by the Central Bureau of Investigation and the Enforcement Directorate in cases related to the alleged Delhi excise policy scam. Former Delhi health minister Satyendar Jain is already in jail on charges of money laundering.
Leader of the Opposition in Rajya Sabha Mallikarjun Kharge and Mr Dhankhar later had a one-on-one meeting, sources said.
Several floor leaders raised the issue of the appointment of Mr Dhankhar's personal staff on parliamentary committees. The Vice President responded saying the sole purpose behind the move was to achieve optimisation of human resources and the output of committees.
The staffers were not participating members of the committee and are just there to assist, facilitate and provide research material. Mr Dhankhar, sources said, asserted that he was committed to improving the functioning of the committees.
AAP's Sanjay Singh told PTI that on behalf of his party, he demanded a JPC probe into the Adani issue and that the matter be discussed in the House. He said he also flagged the "misuse" of central agencies against opposition leaders.
Mr Dhankhar had convened a meeting of floor leaders ahead of the second leg of the Budget session beginning Monday.
(Disclaimer: New Delhi Television is a subsidiary of AMG Media Networks Limited, an Adani Group Company.)