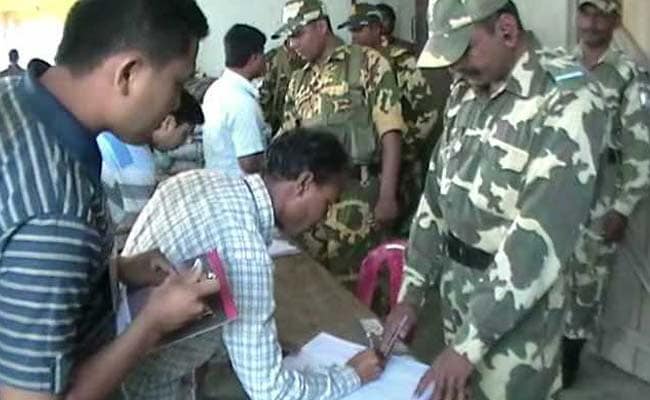 Kokrajhar:
The Congress has not managed to win a single seat in the elections to the Bodoland Territorial Council, even as the All India United Democratic Front (AIUDF), the party of perfume baron perfume baron Badruddin Ajmal, scored a handful of seats in its debut election. However, the Bodoland People's Front is expected to retain control of the Council.

The Bodoland Territorial Council (BTC) is an autonomous 40-member body in charge of administration in the four Bodo-majority districts of Assam - Kokrajhar, Chirang, Baksa and Udalguri. An additional 6 seats in the Council are nominated. It had been set up after the armed insurgency of the 1990s in demand for a separate state of Bodoland to be carved out of Assam.

The Congress has fought the elections on its own and has not managed to win a single seat. It had won three seats in the previous elections in 2010, in alliance with the Bodoland People's Front (BPF). The allies had parted ways in the run up to the election. In the previous polls, the BPF-Congress alliance had won 36 of the 40 seats.


The BPF itself saw its seat share go down, managing to win only 20 seats. However, it is expected to retain the council by getting support from independents. Hagrama Mohilary, Chief of the Bodoland Territorial Council said after the results, "We got 20 seats, plus we are hearing from independents that they want to support us. Our priority is the welfare of everyone in the Bodoland areas."
The other significant development, is the rise of perfume baron Badruddin Ajmal's party, the All India United Democratic Front. The party, contesting for the first time in the elections to the Council, has won four seats - two bodos and two muslims. The AIUDF draws its base from Muslim settlers, primarily in Assam's Dhubri District, and has made significant of electoral gains in the last few years in Assam. The Bodoland region has been torn by periodic clashes between ethnic Bodos and Muslim settlers.