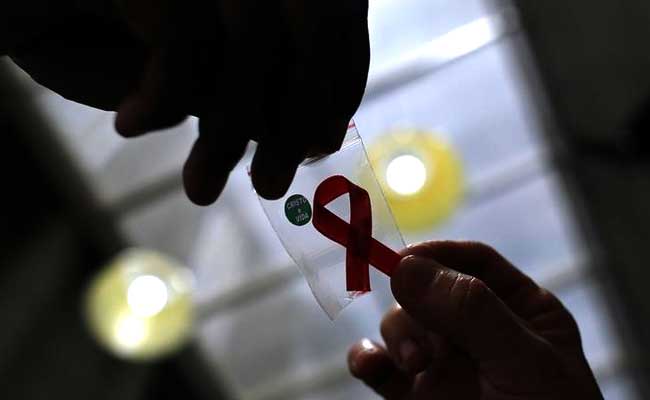 Guwahati:
Assam has recorded 928 new HIV cases with an estimated 12,090 people living with HIV(PLHA) last year, according to Assam State AIDS Control Society (ASACS).
"People with HIV may have increased due to more people coming for testing. But, Assam is categorised as a low HIV prevalence state with an estimated adult prevalence of 0.06 per cent, lower than the national prevalence of 0.26 per cent," ASACS Project Director Manvendra Pratap Singh said today.
Manipur has shown the highest estimated adult HIV prevalence in the country at 1.15 per cent, while other high prevalence states in the region include Mizoram at 0.80 per cent and Nagaland at 0.78 per cent during last year.
Assam is highly vulnerable for HIV transmission as it is the gateway to other northeastern states and is surrounded by the three highly prevalence states of Manipur, Mizoram and Nagaland, Mr Singh said.
"A large number of young people from the state go to big cities for employment and get involved in high-risk behaviour," he said.
Besides, a large number of females from other northeastern states, West Bengal and Nepal, who come to Assam for employment and education, get involved in risky behaviour favourable for HIV transmission, Mr Singh said.
HIV sentinel surveillance data shows HIV epidemic in the state concentrated in the high-risk groups of Intravenous Drug Users (IDU) at 1.46 per cent, men having sex with men (MSM) at 1.40 per cent and female sex workers (FSW) at 0.46 per cent, while HIV prevalence among ante-natal clinic (ANC) attendees was low at 0.18 per cent.
Districts showing consistently higher HIV prevalence among ANC attendees are Karimganj, Tinsukia and Karbi Anglong.
Two districts - Cachar and Sonitpur - have recorded more than one per cent HIV prevalence among the ANC attendees.
While analysing the data of HIV detection in the state, it has been observed that the main route of transmission is through heterosexual at 84.6 per cent, parent to child at 4.6 per cent, homosexual/bisexual at 2.2 per cent, blood and blood products at 1.1 per cent, infected syringes and needles at 2.3 per cent and three per cent through unspecified transmission, Mr Singh said.
Analysis of the district level data shows Kamrup (Metro) has the highest detected HIV positive cases at 38 per cent followed by Cachar, Dibrugarh and Nagaon districts, he added.