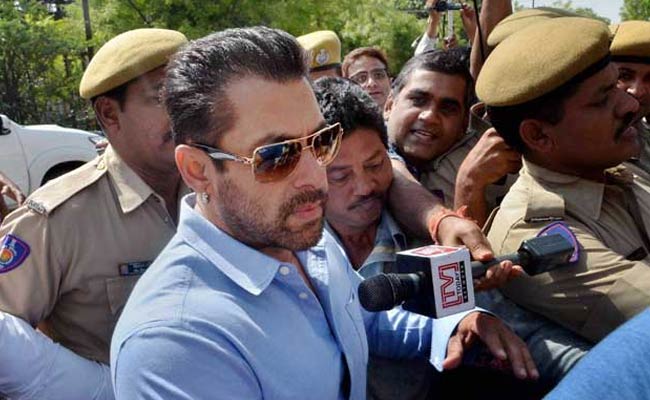 Mumbai:
Bollywood actor Salman Khan's lawyer today reiterated his main defence in the 2002 hit-and- run case that it was the actor's family driver Ashok Singh who was driving the car and not Mr Khan himself.
The trial court which sentenced Mr Khan to five years in jail had rejected the defence that he wasn't driving the car on the night of September 28, 2002, when it rammed into a bakery in suburban Bandra, killing a man and injuring four.
His lawyer Amit Desai today argued in the High Court -- which is hearing Mr Khan's appeal -- that driver Ashok Singh's name had been mentioned in the statement of Ravindra Patil, the then police bodyguard of the actor, but the police did not make Mr Singh a witness.
Ravindra Patil passed away in 2007, during the earlier trial. His statement had clearly stated that Ashok Singh was Mr Khan's family driver, Mr Desai said.
Mr Singh was examined by Mr Khan's lawyer as a defence witness during the trial but the judge erred in holding that Mr Singh was only trying to save his master and his testimony was not credible, Mr Desai said.
Ashok Singh had also gone to the Bandra police station after the mishap to give his statement but the police didn't record it, he said.
Mr Desai also said that two investigating officers had offered different versions of events before the trial court, and a contempt of court action should be taken against them.
The actor is currently out on bail.
The arguments would continue on October 23.