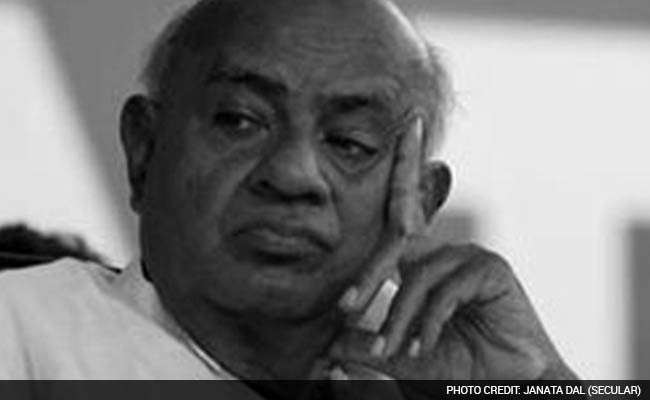 New Delhi:
Former Prime Minister HD Deve Gowda today has said that he is "ashamed" to sit in Parliament and has no interest to attend the monsoon session till the issue of farmers' suicide is taken up for discussion.
The Janata Dal Secular (JDS) leader observed a fast at Jantar Mantar blaming the government for its negligence towards farmers.
Mr Gowda said, "I am ashamed to sit in Parliament. This is not the way to run Parliament. The Prime Minister is not even speaking even a word in Parliament on this issue. I never expected this... I do not want to go to Parliament till the issue of farmers is taken up under rule 193. I have determined I do not want to go to Parliament to sign the attendance register to take Rs 2,000."
The former Prime Minister blamed both BJP and Congress for not letting the House run, as the past week has seen many disruptions in parliament in which the government has been able to transact little business. Opposition is demanding the resignation of three BJP leaders over the alleged proximity to tainted cricket administrator Lalit Modi and Vyapam scam.
"The corruption issue can be discussed for any length of time... How corruption has started. When it is going end, I do not know. But the life of a farmer is so precious... More than 6,000 farmers have committed suicide in the whole country," said Mr Gowda.
Mr Gowda also gave a call for early unification of the constituents of erstwhile Janata Parviar. The six parties are - the Samajwadi Party, the JD(U), Rashtriya Janata Dal, Janata Dal (Secular), the Indian National Lok Dal and the Samajwadi Janata Party.