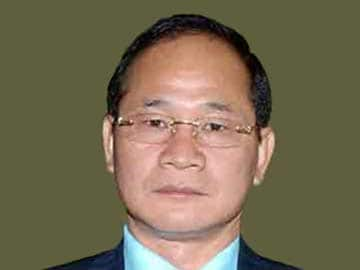 New Delhi:
Arunachal Chief Minister Nabam Tuki today said the NDA government should act appropriately and resolve the issue of China's reported claim over the state in a recent map.
Reacting to questions about reports that China has in its recent map shown Arunachal Pradesh as its territory, the state's Chief Minister Nabam Tuki today said it is wrong and he "rejected" any such actions.
"We have seen it in the media about the map... It is wrong and we have rejected it," he told reporters after meeting Environment and Forests Minister Prakash Javadekar.
He further said that the government should act appropriately in the matter to resolve it.
Earlier on Saturday, reacting strongly to reports that China had in a recent map shown Arunachal Pradesh as its territory, the Spokesperson in the External Affairs Ministry said "cartographic depiction" does not change reality on the ground and asserted that Arunachal was an integral part of the country.
"The fact that Arunachal Pradesh is integral and inalienable part of India has been conveyed to Chinese authority at several occasions including at the very highest level," he said.
Speaking to reporters here, Tuki also said that he had come to meet Javadekar as there are many hydro-electric projects in Arunachal Pradesh whose clearances are pending in the Environment and Forest ministry. He said that Javadekar had given him assurance in this regard.