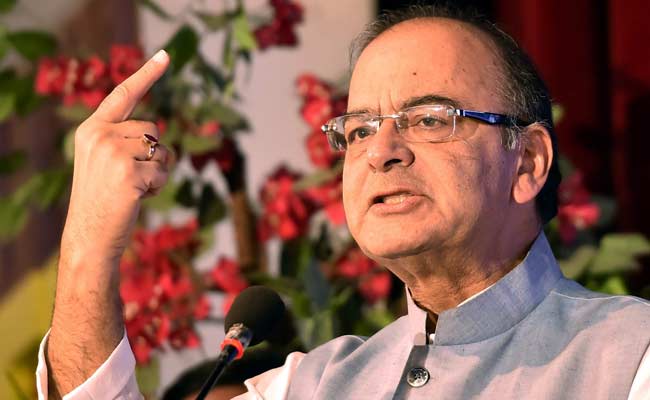 Tokyo:
Finance Minister Arun Jaitley today denounced any attack on Reserve Bank Governor Raghuram Rajan and said the debate should be about the issues and policies, and not about the personalities.
Mr Jaitley, however, declined to comment on whether Mr Rajan's term would be extended after his current three-year tenure ends this September.
Mr Rajan has been facing a continuous attack by BJP lawmaker Subramanian Swamy and by some other sections, who have demanded termination of his service or at least denial of any extension while alleging the RBI Governor has failed to lower interest rates and boost the economy.
"I do not approve of any of these comments being made by anyone as far as the personality is concerned, because the RBI and its Governor is an important institution in Indian economy," Mr Jaitley told Press Trust of India in an interview in Tokyo.
The Finance Minister, who is here on a six-day investor wooing trip, further said, "People should be open to discussing all issues and policies, they have a right to support those policies, they have a right to criticise those policies. But this can't be converted into comments on personalities because that blurs the issue."
The comments follow Mr Swamy writing to Prime Minister Narendra Modi twice within a fortnight calling for sacking of Mr Rajan even before his term comes up for renewal in September.
Mr Swamy has also accused Mr Rajan of keeping interest rates unnecessarily high, violating rules by criticising the government in speeches and using his Chicago University e-mail address to send "sensitive financial information" worldwide.
Mr Jaitley said RBI is an important institution and one can agree or disagree with its judgement. "A debate on issues" is fine but it should not be "converted into debate on persons," he added.
Asked if Government will consider a second term to Mr Rajan, he said, "These are not the subjects, I discuss with media."
A former chief economist of the International Monetary Fund (IMF), Mr Rajan is currently on leave from the Chicago Booth School of Business. He was appointed RBI Governor by the previous UPA government.
If denied an extension, he will be the first RBI Governor since 1992 to not have a five-year term. His predecessors -- D Subbarao (2008-2013), Y V Reddy (2003-2008), Bimal Jalan (1997-2003) and C Rangarajan (1992-1997) -- had five-year terms.
Mr Rajan, who after taking over raised the short-term lending rate from 7.25 per cent to 8 per cent and retained the high rates throughout 2014, began the process of lowering the rates in January 2015. He has since then cut them 1.50 per cent to 6.50 per cent.