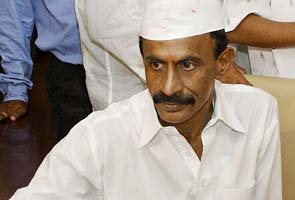 Mumbai:
Gangster-turned-politician Arun Gawli has been sentenced to life imprisonment for his role in the murder of Shiv Sena politician Kamlakar Jamsandekar four years ago.
Mr Gawli was convicted last week along with 10 others. Mr Jamsandekar was shot dead in March 2008 at his home in suburban Ghatkopar. Mr Gawli was arrested in May 2008.
According to the chargesheet, a sum of Rs 30 lakh was paid to the Gawli gang for eliminating the Sena corporator over a land deal.
The once-feared underworld don had told the judge there was no reason for him to kill Mr Jamsandekar for a "paltry" amount of Rs 30 lakh.
"After 2007 BMC elections, when Shiv Sena was not in majority, it was our Akhil Bhartiya Sena who gave them the support of four corporators (to attain majority). At that time, each of our corporators commanded very high monetary value (for providing support) and there was no reason for me to kill Mr Jamsandekar for Rs 30 lakhs," Mr Gawli argued.
Mr Gawli was elected as an MLA from Mumbai's Chinchpokli constituency in 2004 on an Akhil Bhartiya Sena ticket and completed his term.