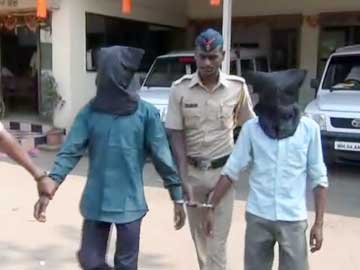 Mumbai:
A 17-year-old from Uttar Pradesh has allegedly been raped and killed on the outskirts of Mumbai by her father and his friend. Both men have been arrested.
The teen eloped from her village in Ghazipur in Eastern Uttar Pradesh two months ago with her boyfriend.
The police says that her father then traveled to Mumbai where he stayed with a friend while he tried to persuade his daughter to return home.
When she refused, her father allegedly took her to a forested area and raped her with his friend. She was then strangled, the police said.
Police Sub-Inspector Vilas Mate told NDTV, "They took her to the jungle and tried to strangle her. She survived that but then he tore her dupatta, looped it around her neck and killed her." Police sources say the accused have confessed.