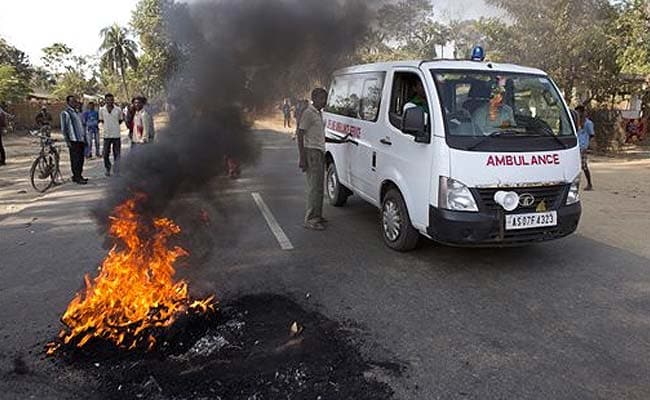 New Delhi:
Army is going to intensify its operations against the Bodo militants, who carried out a deadly attack on tribals in Assam on Tuesday, leaving 83 people dead.
"We are definitely going to intensify our operations in Assam," Army Chief General Dalbir Singh Suhag told reporters in Delhi on Friday after a meeting with Home Minister Rajnath Singh. "The meeting was to review the security situation in Assam," General Suhag said.
He said that 66 Army columns (70 personnel in each column) have been deployed in Assam for counter insurgency operations.
The Army Chief is likely to visit Assam today to take stock of the situation on the ground.
The Home Minister, who returned to the national capital on Thursday evening after a two-day visit to Assam, reportedly asked General Suhag to ensure that peace returns to the violence-hit areas in Assam and there is no flare-up.
Sources said that Mr Singh told General Suhag that Army presence should be increased on the field in Assam, Arunachal Pradesh and Meghalaya, where there is a presence of NDFB militants.
Sources also said that the Home Minister is believed to have discussed the issue of coordinated operations with armies of Bhutan and Myanmar against the National Democratic Front of Bodoland (NDFB), which has bases in the two neighbouring countries.
External Affairs Minister Sushma Swaraj has already spoken to the Bhutan government which assured her of action against terror outfit. Myanmar has also given assurance to flush out terrorists from their territories.
General Suhag told Mr Singh that local Army commanders have been directed to ensure peace and bring confidence among common people, sources said.
The Home Minister had on Thursday promised a "time-bound" action against the Bodo militant group which carried out the massacre of the tribals, ruling out talks with the insurgent outfit.