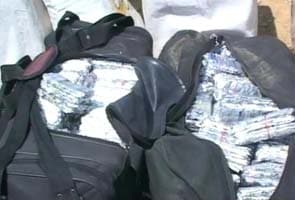 Imphal:
An Indian Army Colonel was today detained at Pallel, about 60 km from Manipur, with Rs 15-crore worth pseudoephedrine drug. The officer, Ajay Chaudhary, has been posted as Public Relations Officer (PRO), Defence, at Imphal for the past four years.
Six more people have been detained along with Mr Chaudhary, including a member of his staff who is a soldier in the Territorial Army.
They were carrying tablets of different brands in three vehicles towards Moreh, the border town, to be smuggled out to Myanmar were pseudoephedrine is in great demand as a speed drug. The vehicles were packed with tablets, to the roof.
Pseudoephedrine is used as a nasal decongestant. It is abused as a stimulant and causes the heartbeat and blood pressure to rise rapidly, promoting wakefullness and sudden burst of energy.
The Defence Ministry said it is examining the case.