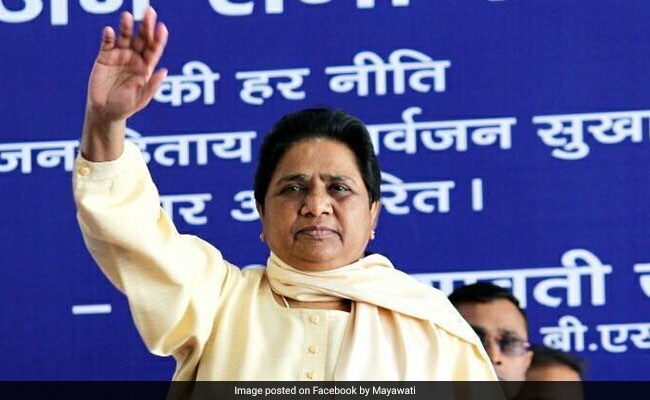 Lucknow:
On a day Prime Minister Narendra Modi unveiled the 'Statue of Unity', the world's tallest statue dedicated to freedom icon Sardar Vallabhbhai Patel, Bahujan Samaj Party chief Mayawati has asked the BJP and its ideological mentor RSS to apologise for criticising her government for getting statues of Dalit icons installed in parks in Uttar Pradesh. Questioning the timing of building the Statue of Unity, Mayawati asked why didn't the BJP construct the statue in Gujarat for the many years it had been in power in the state.
The Statue of Unity, at 182 metres, is twice as tall as the Statue of Liberty in New York. The statue, which cost nearly Rs 3,000 crore to build, has been unveiled on Sardar Vallabhbhai Patel's 143rd birth anniversary.
"All those in the BJP, the RSS and company need to apologise, especially to the people of the Bahujan Samaj, for terming the statues installed by the then BSP government to honour icons like Baba Saheb Ambedkar and others as wasteful expenditure," she said in a statement.
The Mayawati government in 2007 had commissioned two sprawling parks in Noida and Lucknow, where statues of BR Ambedkar, her political mentor Kanshi Ram and her own were installed, along with statues of elephants, BSP's election symbol.
"The people of the country are also wondering if all this is not politics, and if the BJP really had this love for Patel why had they not put up such a massive statue earlier in Gujarat where they are in power for a long time," she added.
Paying tributes, Mayawati said like Dalit leader Baba Saheb Ambedkar, Sardar Patel was also a nationalist and was widely respected. She also questioned "the politics and faith" behind the English name of the statue of the country's first home minister.
With inputs from PTI