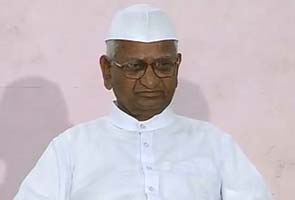 Delhi:
Social activist Anna Hazare has condemned the attack on Prashant Bhushan, a core member of his team, who was assaulted today at his chamber in the Supreme Court. Addressing a press conference from Ralegaon-Siddhi this evening, Mr Hazare said to take law and order in one's own hands is wrong.
Here are the highlights from his press conference:

This is not acceptable, what happened to Prashant Bhushan, the way he was attacked...to take law and order into one's own hands is wrong.
I pray to God to give better sense to the sort of people who led this attack.
This is not our culture.
We have a lot of hope from the youth. But the youth who take law into their own hands wrong.
I will ask Prashant Bhushan why this happened. Will ask Arvind too, haven't been able to speak to them. We will decide what to do next.