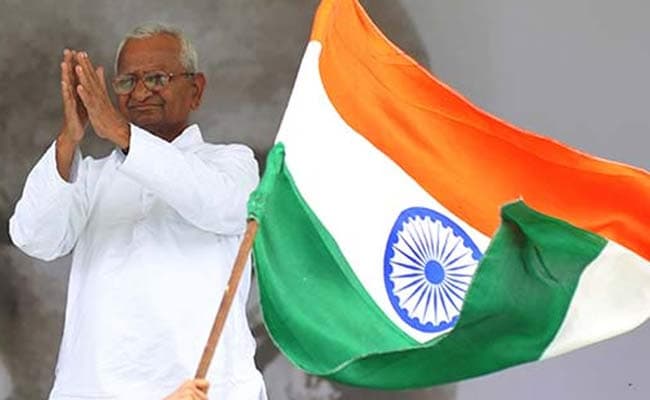 New Delhi:
Anna Hazare, who had launched his anti-corruption movement from Delhi nearly seven years ago, has returned to the iconic Ramlila Maidan in the capital. His supporters started their protest as Kisan Baburao Hazare, who everyone calls Anna, started his hunger strike with a demand for the government to set up a Lokpal.
After over half a decade, Mr Hazare's demands haven't changed, and neither has his modus operandi. He began his indefinite hunger strike against the central government for
failing to set up the Lokpal
at the Centre and Lokayuktas in the states. He has also demanded the implementation of the Swaminathan Commission report, which has suggested ways to address the agrarian distress.
Anna Hazare
, who previously sat on a similar
hunger strike for Lokpal in 2011
, has a new target this time. Seven years ago he targeted the then UPA government at the Centre, and his anti-corruption movement had caught the imagination of millions of Indians. His movement even
gave rise to Arvind Kejriwal
and the Aam Aadmi Party, who cashed in on the mileage of Anna Hazare's campaign. This time
Anna Hazare's target is the Narendra Modi-led BJP government
, which has not been able to finalise a Lokpal to investigate cases if corruption.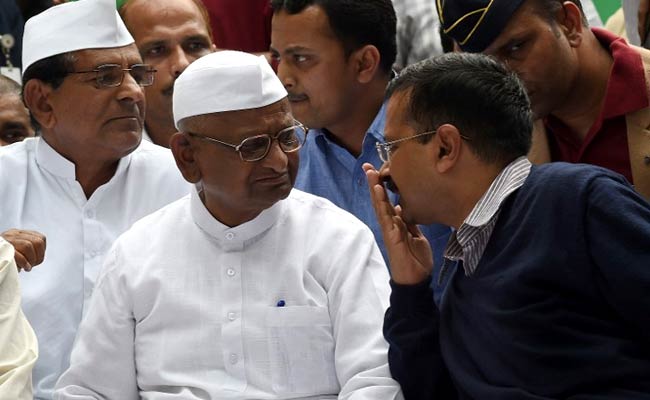 Anna Hazare, who did not want to politicize his movement
the last time, faced a situation where many of his "followers" went ahead and formed the Aam Aadmi Party. This time the social activist and his team say they have taken concrete steps to ensure that no such thing happens again.
Kisan Baburao Hazare, better known as 'Anna' Hazare began the day by visiting Rajghat along with his supporters and paying tributes to Mahatma Gandhi. They then marched to Shaheedi Park as a sign of
respect towards Bhagat Singh
, Rajguru and Sukhdev, who were hanged to death on March 23, 1931. Following this they reached the Ramlila Maidan and started the hunger strike.
One of Anna Hazare's supporters said, "
March 23 has been chosen on purpose as Bhagat Singh, Rajguru and Sukhdev
were hanged to death on this day in 1931 by the British."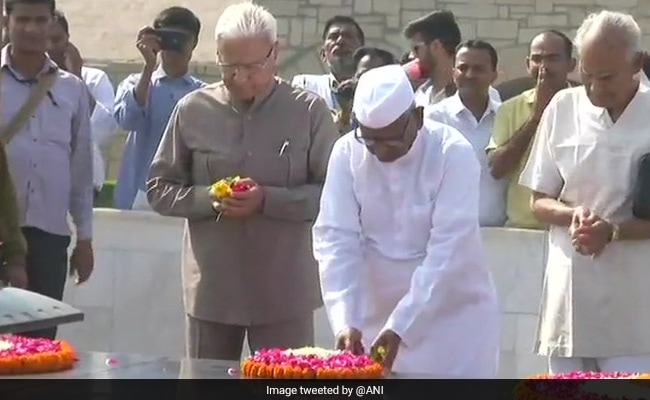 Before beginning his hunger strike this morning, a core committee meeting of Anna Hazare's most trusted aides, and representatives of farmers' organisations took place at the New Maharashtra Sadan yesterday. Mr Hazare also took a round of the Ramlila Maidan last evening to see the preparations for today's protest. The organisers claimed that tens of thousands of people are expected to attend today's protest.
The Delhi Traffic Police has issued an advisory warning commuters to avoid taking routes towards Aruna Asaf Ali Road, Delhi Gate, Darya Ganj, New Delhi Railway Station, Ajmeri Gate, Paharganj, ITO, Rajghat, Minto Road, Vivekanand Marg, and Jawaharlal Nehru Marg.