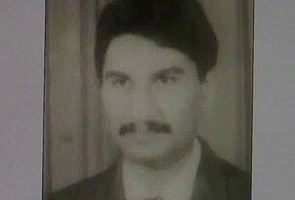 Ahmedabad:
In a setback to Gujarat police, the Gujarat High Court has ordered a CBI probe into the murder of Right to Information activist Amit Jethwa. The murdered activist's father had petitioned the court saying that Gujarat police's Crime Branch was not moving in the "right direction".
The family of the activist had alleged that he was murdered by BJP MP Dinu Solanki, but the Crime Branch had ruled out his role. A nephew of Mr Solanki though was among the half dozen accused who were arrested.
The information rights activist was shot dead in July 2010, close to the Gujarat High Court. He was actively in campaigning against alleged illegal mining in the Gir Sanctuary areas in Saurashtra region, which is allegedly backed by some politicians.
A month before he was killed, Mr Jethwa had filed a Public Interest Litigation (PIL) in the Gujarat High Court. The petition alleged that mining activities were being carried out in Una and Kodinar in Saurashtra allegedly by Mr Solanki and his relatives.
Mr Jethwa had also alleged that the Solankis were also running illegal mines and stone crushers in a village on the border of Gir forests.