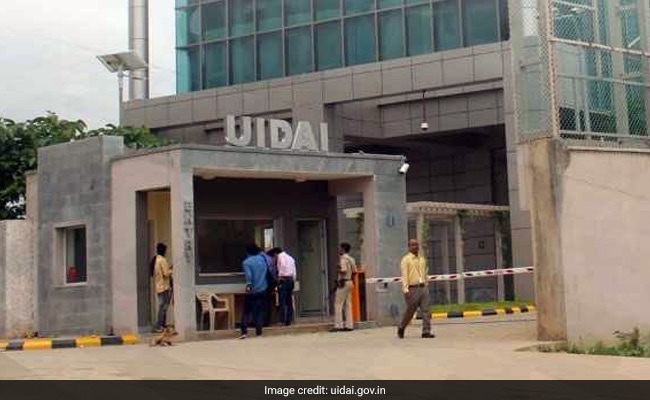 New Delhi:
As the police case against journalists who exposed the gaps in security network of the world's largest biometric system, Aadhaar, triggered outrage, the government today said it was "committed" to the freedom of the Press. Law minister Ravi Shankar Prasad tweeted to say the FIR is against unknown persons and the journalists and the biometric authority UIDAI have been asked to help the police. The Supreme Court which is hearing a petition challenging the validity of Aadhaar, meanwhile, made it clear that politicians should "allow freedom of expression" during the hearing on another case.
Here are the top 10 updates in this big story:
Law minister Ravi Shankar Prasad's tweet today read: "Govt. is fully committed to freedom of Press as well as to maintaining security & sanctity of #Aadhaar for India's development. FIR is against unknown. I've suggested @UIDAI to request Tribune & it's journalist to give all assistance to police in investigating real offenders".

"You must allow freedom of expression by Journalists... there may be some wrong reporting. But don't hold on to it forever," the Supreme Court said today when a lawmaker appealed regarding a case of defamation in Patna following a story on illegal land allocation.

The police case against the journalist of The Tribune -- who broke the story about the vulnerability of the Aadhaar database -- has been criticised by the media, the civil society and the opposition.

The Editor's Guild of India has condemned it, calling the action "unfair, unjustified and a direct attack on the freedom of the press."

After the law minister's tweet, the UIDAI also said it is "committed to the freedom of Press".

The opposition said the law minister is unaware of the activities of his department officials. "They should withdraw the FIR... this is attacking the freedom of the press and those who are explaining serious flaws in the system," said senior Congress leader Manish Tiwari.

Legal experts say the case against the journalist will stand "legal scrutiny". "On Aadhaar breach, the UIDAI can file an FIR, but how can they file against a reporter? The reporter only exposed the breach," Senior Advocate Anand Grover told NDTV.

Last week, The Tribune reported that it received an offer to buy access into the Aadhaar database for Rs. 500 and its journalist was given login details to access the data. The journalist tried to key in an individual's Aadhaar number and was able to see the demographic details of the person concerned, the newspaper reported.

The UIDAI, which already faces a legal challenge in the Supreme Court over privacy concerns, had filed the police complaint against the Tribune story, naming the journalist and insisting there was no breach in its system.

The police are now investigating if the leak took place from the UIDAI staff who are the custodians of biometric details. The government has already formed a committee to look into data privacy protection following earlier reports of breach.