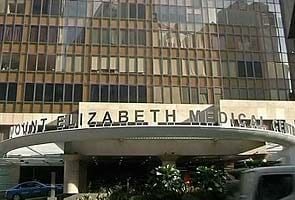 New Delhi:
The 23-year-old gang-rape survivor has been admitted to a Singapore hospital and was stable, Union Minister of Health and Family Welfare Ghulam Nabi Azad said on Thursday.
The young physiotherapist had been flown to Singapore for treatment late on Wednesday.
"The girl reached Singapore at 5.30 in the morning. According to the report I received an hour ago, she has been admitted to the hospital and is stable," Mr Azad told reporters in New Delhi.
The grievously injured physiotherapist was shifted out of Delhi's Safdarjung Hospital and flown in an air ambulance to Singapore's Mt Elizabeth Hospital that is renowned for organ transplants.
The decision was taken after her condition deteriorated, officials said. Her parents are also accompanying her.
Admitted to the hospital on December 16, the woman was operated upon thrice and had to have her small intestine removed due to extensive injuries following the brutal torture and sexual assault by five men and a juvenile who raped her in a moving bus.