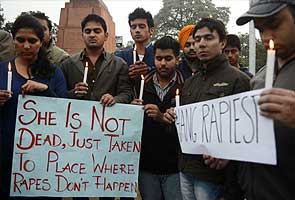 New Delhi:
The Delhi High Court has ordered the government to ensure that all hospitals, including those that are privately owned, provide urgent medical attention to rape survivors or those injured in road accidents. Hospitals must be told they cannot refuse treatment in these cases, the court said.
The directions come after the fatal gang-rape of a medical student who was thrown onto the road from a moving bus along with her friend, who had also been assaulted by six men. After the student died, her friend, a software engineer, has said that when the couple was found bleeding and naked on the roadside, the policemen who showed up spent precious time arguing over which police station should take charge of the case, while also debating which state-run hospital was nearest.
Those revelations have added to the anger and outrage over the monstrous attack. Five men are being tried for the rape and murder of Amanat (NOT her real name). A sixth, who says he is 17, is being tried separately at a juvenile court.
The court today said that the police must be given clear instructions to take those injured to the nearest hospital "without any debate" to identify a government hospital that is nearby.
"Why can't you consider issuing standing instructions to all hospitals to treat victims brought to them without any delay?" the court told the police. "A hospital should not delay treatment on any grounds. If the hospital is a small hospital, at least they should give first aid to the victims before sending them elsewhere," the court said.