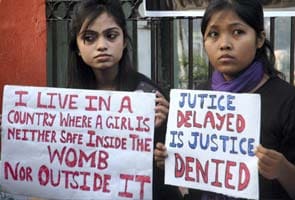 New Delhi:
After five men were charged with kidnapping, rape and murder of the 23-year-old medical student in a Delhi bus last month, public prosecutor Rajiv Mohan today said that the DNA test established their guilt.
The DNA test and other documents were handed over by the police in a sealed cover to a south Delhi court today where Mr Mohan asked that the identity of the student and her family be protected.
On December 16, Amanat (NOT her real name), was travelling with her male friend on a bus. The six men on board hit the couple relentlessly with an iron rod and took turns raping her. They then pushed the student and her friend on to the road. She died two weeks later in a Singapore hospital.
The five men were not brought to the court today.
"We have invoked section 120-B as all the six accused have committed the crime in a well-planned manner. Each one of them has a specific role in the commission of the offence. So they are equally liable for the crime. We have sufficient evidence against all the accused including the juvenile offender," Mr Mohan told reporters.

(With inputs from PTI)