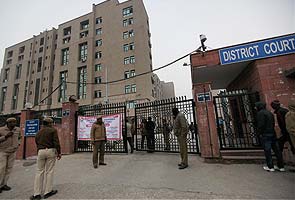 New Delhi:
The Delhi Police today filed charges of rape, murder, and destruction of evidence against five men accused of the gang-rape a 23-year-old student on a Delhi bus on December 16.
The sixth, who claims he is 17 years old, is in a juvenile home. Bone density tests will determine his age.
The student and her male friend had boarded a bus after watching a movie when the six men attacked them with an iron rod. They then sexually assaulted the girl before throwing the couple onto the road.
A lawyer close to the family of the student's friend - who has reportedly recovered from his injuries - says he will appeal for the juvenile to be tried as an adult.
"Before he comes to know of his fundamental rights he should learn about his fundamental duties," the lawyer, DK Mishra said.
A fast-track court was inaugurated yesterday by the Chief Justice of India Altamas Kabir. The judge will hold daily hearings in the case; the trial is largely expected to be held in-camera to protect the family and the student who died.
Thousands of Indians have lit candles, held prayer meetings and marched through various cities and towns to express their grief and demand stronger protection for women and the death penalty for rape, which is now punishable by a maximum of life imprisonment.
(With Inputs from Agencies)
Follow NDTV for latest election news and live coverage of assembly elections 2019 in Maharashtra and Haryana.
Subscribe to our YouTube channel, like us on Facebook or follow us on Twitter and Instagram for latest news and live news updates.