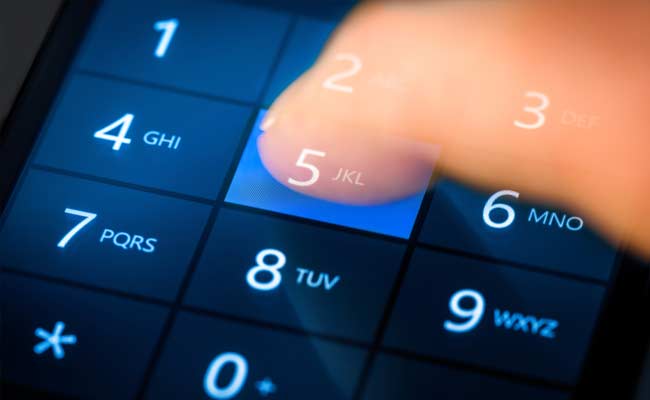 Highlights
Earlier phones will be retrofitted with the panic button
An app to alert 10 people in case of emergency also being developed
Phones will also have GPS through which a woman's location can be traced
New Delhi:
Come January 1, 2017. Every mobile phone in India will be fitted with a panic button that can be used by women in danger, Minister for Child and Women Development Maneka Gandhi said on Friday.
"Panic buttons will be mandatory from January 1, 2017 and any woman in danger can press it. Earlier mobile phones will be retrofitted," she told Rajya Sabha while replying to a private member's resolution on women safety issues.
An app is also being developed through which at least 10 people will get an alarm in case of an emergency.
The phones will also have GPS so that even if the molester throws the mobile, the location of the woman can be traced, she said.
Maintaining that Panchayati Raj has empowered women with 2 lakh of them becoming sarpanches, Ms Gandhi lamented that sadly in many cases, their husbands did the actual work and were called "sarpanchpati" and "pradhanpatis" while the women remained in veils (ghunghat).
Elaborating on other measures to protect women from sexual harassment, she said the government has ensured sexual harassment committees in every work place and "Finance Minister has been requested by us to declare in audit that there will be one woman director in every company's board."
She said that instead of wife or daughters, every company board would soon have independent directors.
Also, it is being ensured that there are 33 per cent women in police force which will ensure women safety, Gandhi
The Minister said there will be 'one-stop centres' for women who have been victims of violence and 130 such centres will be opened this year, while the government has plans to take it to 660. As soon as states provide 300 square feet of land for such centres, they will be made within two months.
Ms Gandhi said the work by government in preventing female foeticide has led to good results and in a state like Haryana, in one year the ratio of females has increased from 830 to 907 per 1000 males, she said.