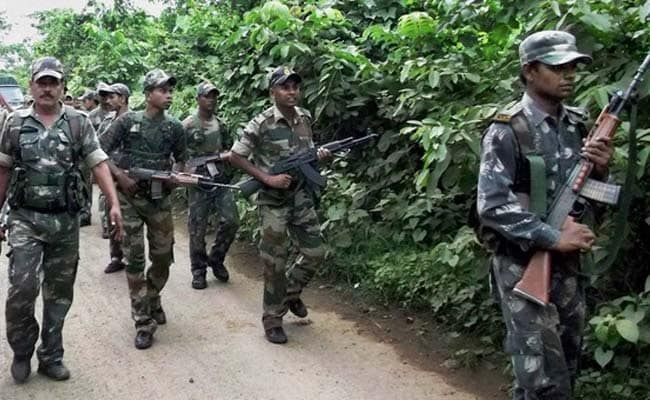 Berhampur, Odisha:
A high alert has been sounded in the Maoist-affected southern Odisha districts, including Kandhamal and Gajapati, after the rebels suffered heavy casualty in an encounter with security forces along the Odisha-Andhra Pradesh border.
The alert has been sounded following the encounter of 24 Maoists in a fierce gunbattle with a joint team of Greyhounds Force of Andhra Pradesh and Odisha police in the cut-off area along Andhra borders in Malkangiri district in the wee hours yesterday, officials said.
"We have asked the forces to keep a strict vigil on the movements of the ultras in the region," said Inspector General of Police, Southern Range, Amitabh Thakur.
As the movement of guerrillas in some districts, including Gajapati, Kandhamal and Boudh, is frequently noticed, checking of vehicles has been intensified, another senior police official said.
"Besides patrolling, combing is being intensified in some select Maoist-hit areas in the district as precautionary measures," said Kandhamal Superintendent of Police Pinak Mishra.
Similar operations have also been carried out in Gajapati and Boudh, officials said.
No casualty was reported in the gunbattle between the Maoists and the forces in Gajapati district recently. But five civilians, mostly tribals, were killed in alleged cross-firing between rebels and forces near Gumudumaha village under Kandhamal district's Baliguda police limits on July 8.
Police officials said there was a possibility of ultras from neighbouring Chhattisgarh entering the tribal-dominated Kandhamal district. The rebels were desperately trying to regroup in the district after their top leader Sabyasachi Panda was arrested here on July 18, 2014.
Security forces had recovered three improvised explosive devices, a claymore mine and some live ammunition, suspected to have been planted by Maoists, near Khandaba ghat in Gajapati district on September 9.