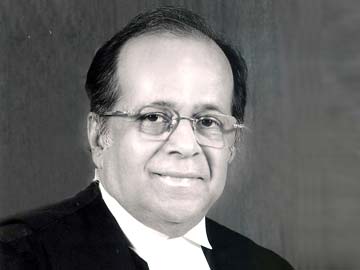 New Delhi:
The Supreme Court has revealed that the former judge accused of sexually harassing an intern in December is AK Ganguly. "I am totally innocent," he told NDTV, adding " I have worked with several interns in my life... a large number of them... I treat them like my children."
The former judge has testified for three serving Supreme Court judges who are investigating the charges. So has the young woman lawyer who complained against him in a blog earlier this month, without naming him. She said he harassed her in a hotel room in December. "I am totally shattered," the former judge told NDTV.
Justice Ganguly was on the bench which delivered a landmark verdict in February 2012, cancelling 122 licenses for mobile networks, on the grounds that they had been allocated without transparency.
The committee handling the inquiry against him submitted its report today to the Chief Justice of India, P Sathasivam.
Justice Ganguly, who retired earlier this year, is now the Chairman of the West Bengal Human Rights Commission.
"Please don't compare this with Tejpal's case, please" he said to NDTV.
The inquiry against justice Ganguly began just days before Tehelka founder Tarun Tejpal was accused of raping a younger female colleague. The cases have often been clubbed in a national debate on men in positions of power violating women in the workplace.