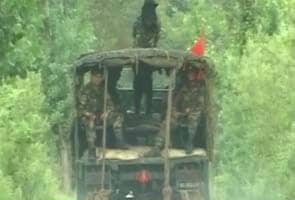 Jaipur:
Spiritual head (Dewan) of Ajmer Sharif dargah, Zainul Abedin Ali Khan, has announced Rs 1 lakh each as compensation for the families of five soldiers, killed in attack by Pakistani troops in Jammu and Kashmir.
The compensation will be given from Dewan's share from the offerings made at the shrine.
As per a court order, the Dewan is entitled to receive 50 per cent of offerings made to Dargah of Khawaja Moinuddin Chisti.
"I wish to give Rs one lakh each to the families of five soldiers who were killed by Pakistani Army near LoC," he said in a statement.
Khan also condemned ceasefire violation and attack on Indian soldiers by Pakistani troops.
A group of 20 heavily armed men led by Pakistani troops had entered 450 metres into the Indian territory in the Poonch sector in Jammu and Kashmir in the wee hours of Tuesday and ambushed a patrol, killing five Indian soldiers.