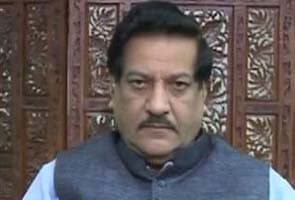 Mumbai:
Maharashtra Chief Minister Prithviraj Chavan says India has set an example of the rule of law through the trial and execution of 26/11 convict
Ajmal Kasab
when even the United States never tried Al Qaeda founder Osama bin Laden for the 9/11 attacks.
"The majesty of the Indian justice system has been upheld. We have done better than the Americans, who could not try Osama bin Laden and had to liquidate him. But we went through the due process of law," Mr Chavan told NDTV.
Kasab, 25, the only terrorist caught alive during the 26/11 attacks on Mumbai, was hanged at Pune's Yerwada Jail today morning.
The chief minister said keeping Kasab's execution confidential was the biggest challenge. "I was worried about another adventure by Pakistan for publicity or that somebody opposed to capital punishment would move court," he said.
"I was very particular that this (execution) should not become a case of chest-thumping and that the jail manual is strictly followed," Mr Chavan said, admitting that officials were jittery as a convict was being executed in Maharashtra after many years.
Kasab, he said, was given all his rights as a prisoner on death row and attempts were made to contact his mother, but "Pakistani authorities didn't cooperate".
"Ajmal Kasab was given the option of writing a will, which he refused. He was informed about the execution. He read the document in Urdu and signed it in Urdu. A religious leader was present for the last rites," Mr Chavan said.
The Maharashtra government, the chief minister said, prepared for the execution in the midst of being occupied with the security arrangements for Shiv Sena chief Bal Thackeray's funeral in Mumbai on Sunday.
Asked if he would sleep peacefully tonight, Mr Chavan said: "Taking a life is never a pleasant thing. But what Pakistan did was so reprehensible that nothing less would have sufficed."