Telecom major Bharti Airtel is offering additional 30GB of extra 4G data for its postpaid users from July 1. Under the "Monsoon Surprise" offer, which is an extension of the company's previous "Data Surprise" plan, users will get additional 10GB of free data for three months. The Airtel offer is valid for Rs 499, Rs 649 and Rs 799 plans. "The company is sending another shower of data for three more billing cycles, as part of Monsoon Surprise," Bharti Airtel CEO, Gopal Vittal said in an email to subscribers. Users opting for this plan in July, can get the additional 10GB free data benefit till September.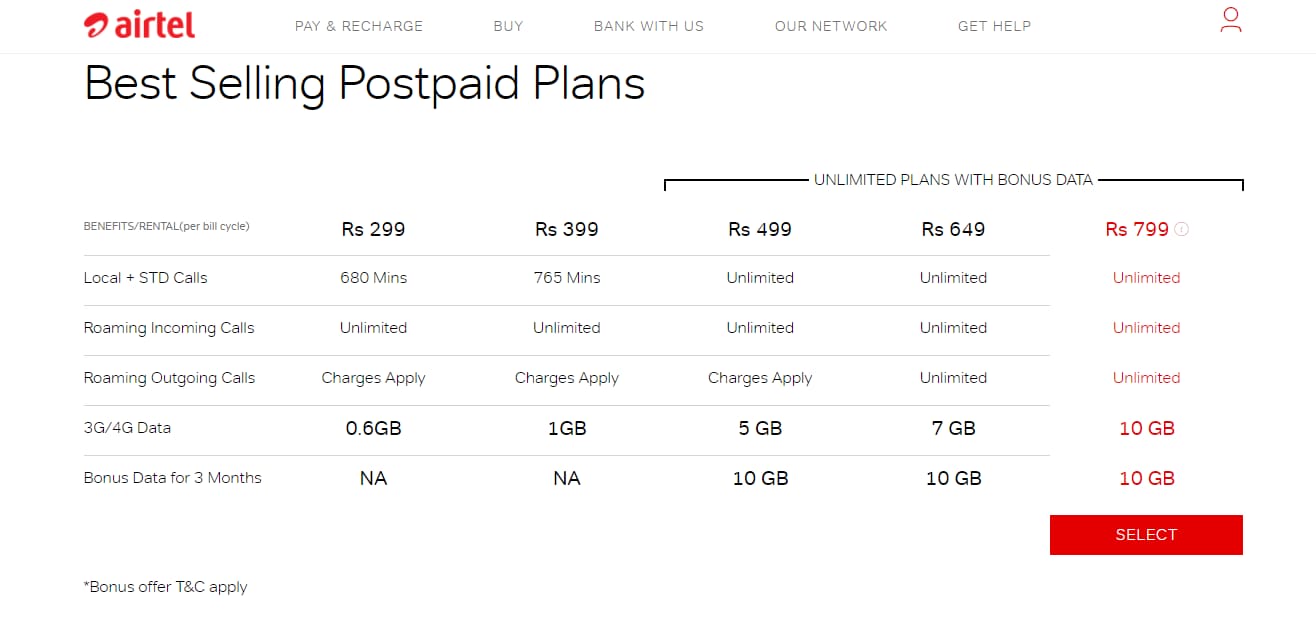 "Now you get the extra data for three more billing cycles. All you need to do is claim your surprise on My Airtel app after July 1, 2017," he added. The extra data will also be available to those who have already opted for previous similar offer, a company spokesperson confirmed.
The free data offer is only valid on 4G handsets and after three months, it will be automatically withdrawn, Airtel said on its website.
Here's how you can avail the offer: For the extra 30GB data, download the "Airtel TV" app from PlayStore or App Store. After downloading the app, postpaid users can claim the offer.
Airtel along with other telecom operators is facing a stiff competition from the entry of Reliance Jio in the sector. A fierce tariff war has started in the telecom market, with Airtel, Vodafone, and Idea trying to retain subscribers in the face of unlimited calling and value for money data plans offered by Reliance Jio.
(With PTI Inputs)