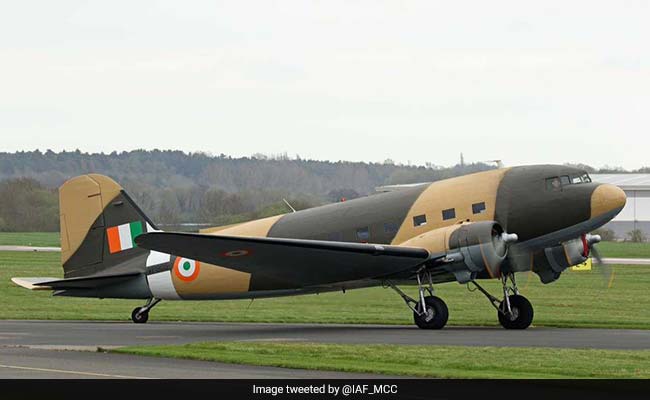 New Delhi:
A Dakota DC-3 aircraft of 1940 vintage, gifted by Rajya Sabha member Rajeev Chandrasekhar to the Indian Air Force, would soon be inducted into the force, the Indian Air Force or IAF said today.
A large fleet of Dakota DC-3 served in the IAF till 1988. It was one of the most versatile transport aircraft of its time.
The aircraft was obtained from scrap in 2011 and was restored to flying condition in the UK by Chandrasekhar for gifting it to the IAF.
The Chief of Air Staff ceremonially accepted the aircraft into the force from Chandrasekhar on February 13 this year, the IAF said in a statement.
The IAF also signed a contract with Reflight Airworks Ltd London for upgrading its navigational systems.
The aircraft commenced its journey from the UK on April 17 and is being flown to India by a joint team crew of the IAF and Reflight Airworks Ltd.
It will reach Jamnagar on April 25 and the induction ceremony of Dakota VP-905 is scheduled to take place on May 4 at Air Force Station Hindan.