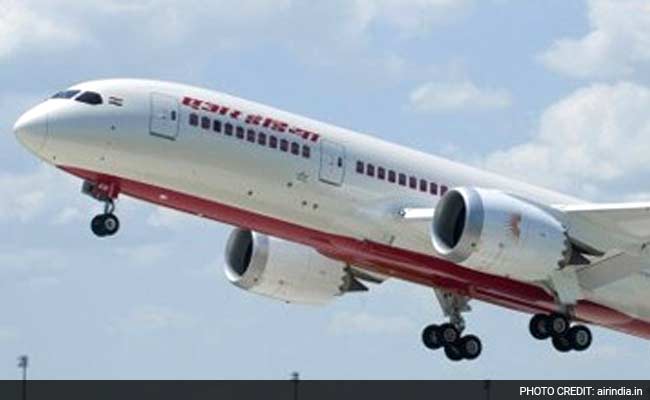 New Delhi:
Faced with frequent grounding of its "game changer" Dreamliner Boeing 787-800 aircraft due to glitches, national carrier Air India is likely to hold a meeting with Boeing officials here next week to discuss the issue, sources said today.
The meeting also comes in the backdrop of airline engineers' body urging the former chairman and managing director Rohit Nandan, in a letter two months ago to defer further delivery of the Dreamliner as long as the US aircraft major does not resolve its reliability issues.
"The new chairman and managing director Ashwani Lohani has called a meeting with Boeing officials next week to discuss the Dreamliner issue. Many Dreamliner flights been affected due to the frequent snags in these planes and he feels that the issue needs to be addressed at the earliest" sources said today.
The date for the meeting is expected to finalised in the next couple of days, they said.
On Monday, a Singapore-bound Dreamliner aircraft of Air India from Chennai was grounded in Singapore after it suffered an engine shutdown and had to land on one engine.
This came close on the heels of another Dreamliner, flying to Hong Kong from New Delhi making an emergency landing at Kolkata due to a software issue.
Earlier this month, the national carrier reportedly had to ground two of its Dreamliners flying on the Paris-Delhi route due to technical issues.
"The Dreamliner, indeed, offers features to match our dreams and is set to be a game-changer for Air India," the airline had said at the time of the induction of the first Boeing 787-800 in the fleet in 2012, which was delivered to the carrier after a delay of nearly three years.
"At any moment of time minimum three B787 are grounded though in warranty period for lack of spares...inspite of repeated snags, there is a continuous failure of specific items on 787 aircraft," Air India Aircraft Engineers Association (AIAEA) had said in the letter.
Urging the airline management not to take further deliveries of B787s till all technical problems are resolved to the satisfaction of Air India, the association had also sought extension in the warranty period of Dreamliner aircraft from four years currently to minimum six years or till the utilisation of B787s is improved to airline's satisfaction.
Air India currently has 21 Dreamliner in the fleet and have to take the delivery of six more by mid next year.
The carrier had signed a deal with the American aircraft maker Boeing Company in 2006 to acquire 68 planes, of which 27 are the Boeing 787-800s. The rest 41 are Boeing 777s (23) and 737-800 (18).
Out of the total, the airline has taken delivery of 21 Dreamliners, 12 777-300ERs, 8 B777-200LRs and 18 B-737-800s.