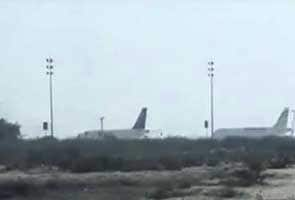 New Delhi:
The Air India flight that had to make an emergency landing in Pakistan on Monday has been repaired and has been put back in service. The Airbus will be deployed for normal flights.
According to officials, a glitch in the computer of the plane led to a false warning due to which the pilots of the Air India flight, headed from Abu Dhabi to New Delhi, had to make an emergency landing in Nawabshah in Sindh.
The 122 passengers and the six crew members of the Airbus had to spend 15 hours in Pakistan before a relief plane flew them to New Delhi.
Initial reports said that all three hydraulic systems of the plane failed. The hydraulic systems control all major functions including steering and brakes.
Air India had sent a team of eight engineers to Nawabshah to repair the Airbus that made the emergency landing.