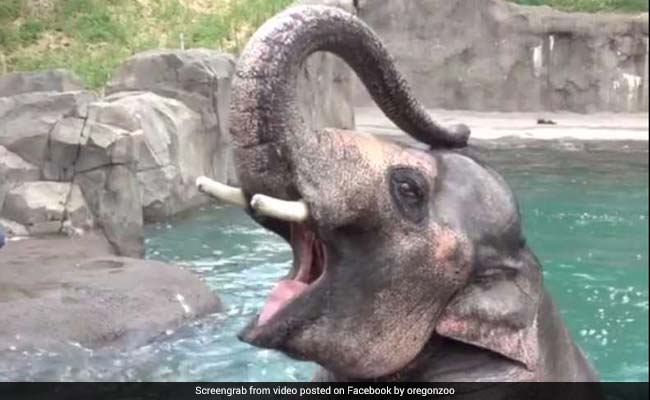 Salem:
A 42-year old ailing temple elephant died a natural death Saturday, days after the Madras High Court allowed euthanasia if it would be cruel to keep the animal alive.
The female elephant of Sri Sugavaneswarar temple was suffering for a long time due to a serious painful disease in her left foreleg and remained lying on the floor, resulting in development of sores.
Rajeswari's end came Saturday even as as a team of veterinarians were reviewing its condition as per the orders of the high court, temple officials said.
It would be buried with temple honours, they added.
Passing orders on a PIL by an animal lover, a bench of Chief Justice Indira Banerjee and Justice Abdul Quddhose had on April 16 directed a veterinarian to administer euthanasia to the elephant if he finds that it would be cruel to keep the animal alive.
Muralidharan had sought an order to euthanize the elephant, saying its condition cannot be cured and keeping it alive in this condition was a violation of section 13 (3) of the Prevention of Cruelty to Animals Act.