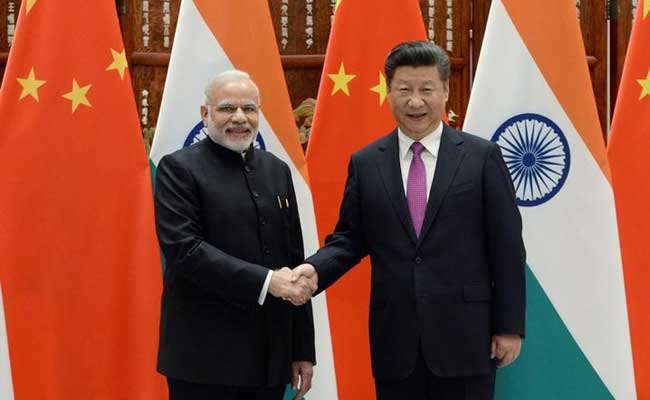 Highlights
Nuclear Suppliers Group to meet in Vienna on Friday
China says no change in its stand on blocking India's entry to club
India can only join if rules for non-NPT countries decided: China
Beijing:
Ahead of a Nuclear Suppliers Group or NSG meeting in Vienna on Friday, China has said there is "no change" in its stand that India's membership can be considered only if rules for the entry of countries that are not signatories to the non-Nuclear Proliferation Treaty (NPT) are decided first.
"This Friday in Vienna, a plenary session of the NSG will be held. Our position is subject to no change as of date," Lu Kang, Spokesman of the Chinese Foreign Ministry, told reporters today.
China led a small group of countries that in June opposed India's entry into the club of 48 nations that trade in civil nuclear technology.
Referring to a
meeting last Friday between the National Security Advisers of India and China in Hyderabad
, Lu said China is in close contact with "relevant parties" including India and has been having constructive dialogue and coordination.
China has repeatedly said it will first ask for a solution on admitting all countries who are not NPT signatories and then discuss India's specific application.
Reasserting this, Chinese foreign ministry spokesperson Hua Chunying said today that
China's position
is "very clear and consistent".
China has also been holding simultaneous talks with Pakistan on its admission into the NSG.
The US has led the push for India to be allowed into the NSG but China has countered the campaign by stating that India's application cannot be treated differently from that of Pakistan, whose nuclear weapons record is highly problematic.
India and Pakistan, both seeking NSG membership, have not signed the NPT.
Officials say that the focus now shifts on how the NSG can work out a way of accommodating India.
Last month, China was noncommittal on India's NSG bid after talks between Chinese President Xi Jinping and PM Modi in Goa, on the sidelines of a BRICS summit.
The government wants to join the NSG to back a multi-billion-dollar drive to build nuclear power plants in partnership with Russia, US and France and reduce India's reliance on polluting fossil fuels.
India was granted an NSG waiver in 2008 that allows it to engage in nuclear commerce, but deprives it of a vote in the decision-making.