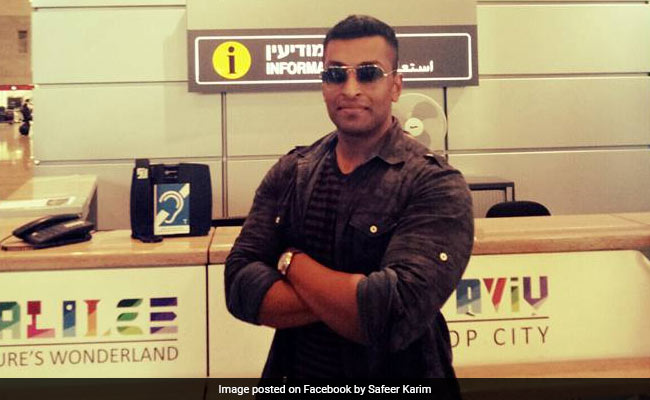 Chennai:
Safeer Karim, the 29-year-old police officer arrested
in Chennai on charges of cheating in the civil services examination could lose his job in the police too.
On a day the Chennai police went ahead to
arrest his wife and a coaching centre faculty member for helping him cheat using hi-tech gadgets
, the Home Ministry signalled that it had taken note of the allegations against Mr Karim and would take exemplary action against the official if found guilty.
Mr Karim, a 2015 batch police officer had appeared in the civil services examination this year to try getting into the Indian Administrative Service, or IAS, the first choice of 95 per cent aspiring civil servants. He had cleared the first of the three-stage examination conducted by the Union Public Service Commission.
He was writing the exam for the second stage when he was allegedly caught for cheating. The police have said electronic gadgets seized from him indicate that he was in touch with his wife and the faculty member during the exam.
Mr Karim had joined the Indian Police Service, or IPS officer, after clearing the same examination once. He was ranked 112 in this examination and had earlier said, he chose the IPS over the IAS.
It is not clear why he decided to make a career switch and try to get into the IAS at this stage.
A Home Ministry official said the officer had recently joined the service - Mr Karim was posted as an Assistant Superintendent of Police in Tirunelveli district as his first posting - and was far from completing the two-year probation period.
Mr Karim will be automatically placed under suspension after being under arrest for 48 hours but he will get a chance to explain himself before the home ministry decides on his sacking.
As things stand, it would be very difficult to retain Mr Kasim in service if the inquiry to be conducted against him corroborates the police version, the official said.