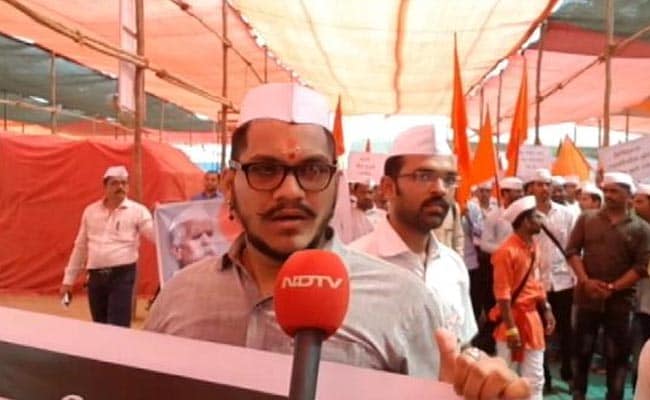 Mumbai:
Following allegations by Dr Babasaheb Ambedkar's grandson and Bahujan Bharipa Mahasangh leader Prakash Ambedkar that Right wing leader Sambhaji Bhide was being protected by Prime Minister Narendra Modi and so not being arrested in the Bhima-Koregaon violence case, supporters of Mr Bhide have organised a protest in Mumbai. Rallies have also been organised at other places in Maharashtra.
Yesterday, Maharashtra Chief Minister Devendra Fadnavis gave Mr Bhide, who heads an organisation called the Shiv Pratisthan, a clean chit saying there was no evidence of his role in instigating the Bhima-Koregaon violence. Mr Bhide has been named in the FIR registered in the case.
"The first information report (FIR) was registered on the basis of a complaint registered by a woman complainant. During the recording of her statement before the judicial magistrate, she said her complaint was based on hearsay and she had no evidence of his involvement," Mr Fadnavis told the house.
Meanwhile, Minister of State for Home Deepak Kesarkar said the Chief Minister's statement was not a clean chit. "The Chief Minister has only said there is no evidence against him. It is not right to call this a clean chit. If any evidence comes appropriate steps can be taken," Mr Kesarkar said.
Prakash Ambedkar had alleged that the administration was going slow on Mr Bhide and led a massive protest against the lack of action against the octogenarian leader. Another right wing leader Milind Ekbote has already been arrested in connection with the case. Supporters of Mr Bhide who participated in the rally said, "These allegations against Guruji are false and politically motivated. There is no evidence and the case against him should be dropped."
Mr Ambedkar has demanded the arrest of Sambhaji Bhide and warned the government of more Dalit protests.