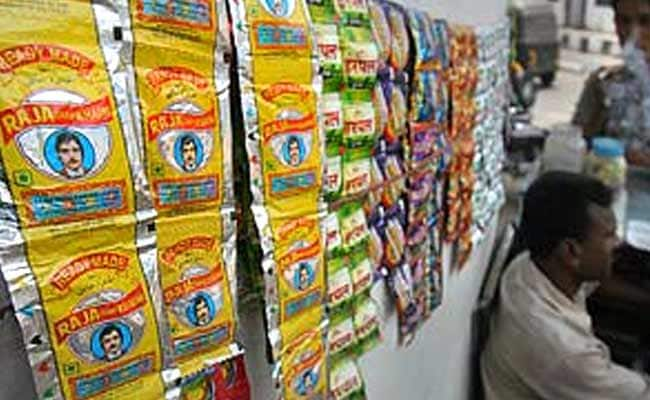 Patna:
Two years after the ban on sale and consumption of alcohol, the Bihar government plans to ban
khaini
, raw tobacco, next. The state has already embargoed the manufacture, sale, distribution and storage of
gutkha
and its variants.
Chief Minister Nitish Kumar's government has written to the Ministry of health requesting it to bring
khaini
under the list of food products. Once it has been notified as a food product by the Food Safety and Standards Authority of India (FSSAI), the government will have the power to impose a ban on it on health grounds.
The consumption of
khaini
is responsible for a number of serious ailments, including mouth cancer and ailments affecting the lungs and the cardio-vascular system, the state's principal secretary (health) Sanjay Kumar said.
"We need to crack down on
khaini
as every fifth person in the state is said to be addicted to it. As per FSSAI guidelines, all food products containing tobacco and nicotine can be banned," Mr Kumar said.
Even as the consumption of tobacco in Bihar has gone down in the last decade, he said, a large population continues to be addicted to
khaini
.
According to the World Health Organisation's Global Adult Tobacco Survey,
khaini
consumers formed 20 per cent of the total population in 2016-17.
The proposed move, however, has drawn criticism from some opposition leaders who allege that such a ban will severely affect those involved in its farming and depended on it for livelihood. Bihar is the sixth largest tobacco-producing state in the country.
"We believe it is just a gimmick on the part of Chief Minister Nitish Kumar to hide his non-performance. Will he have the courage to actually ban
khaini
? Tobacco cultivation provides livelihood to lakhs of people. He will earn their wrath if he moves beyond posturing," Hindustani Awam Morcha (HAM) spokesman Danish Rizwan said in a statement, according to news agency Press Trust of India.
The HAM was founded by former Bihar Chief Minister Jitan Ram Manjhi, who has been a vociferous critic of Nitish Kumar's prohibition policy. Mr Manjhi has been alleging that the ban on alcohol in Bihar has hit the Dalits hard as most manufacturers of country-made liquor and toddy belong to the community.
(With inputs from PTI)