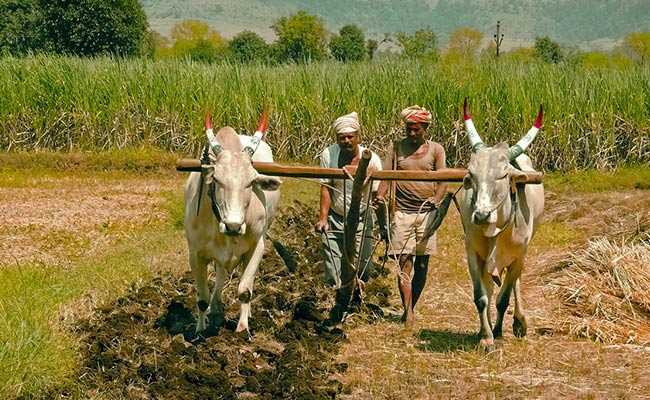 Unjha, Gujarat:
After the self-immolation by Dalit activist Bhanubhai Vankar, the Gujarat government on Monday came out with a written undertaking to all Dalit families -- so far denied possession of land in the state -- on its physical possession.
According to the undertaking, all families who had been allotted land on paper would be given actual possession within six months.
The 60-year-old Dalit activist had set himself afire on Thursday inside the Patan Collector's office compound over the state's alleged failure to regularise land tilled by landless labourers in Dudhka village. He succumbed to burn injuries late on Friday in an Ahmedabad hospital.
Mr Vankar's family finally accepted his mortal remains after the government gave in to all their demands, with hundreds of Dalits joining the funeral procession to pay homage to him in Unjha town in north Gujarat.
Mr Vankar's death sparked off statewide protests as Dalit activist and newly elected independent MLA Jignesh Mevani took the lead.
Mr Mevani and nearly 100 others were detained on Saturday while staging protests in Ahmedabad.
Mr Vankar's family had earlier refused to accept the body till the government agreed to its charter of demands.
While the authorities earlier claimed that all issues had been settled, the infuriated Vankar family and Dalit activists said it was not the case.
The Vijay Rupani government also agreed to appoint a special investigation team to look into the circumstances leading to Mr Vankar's suicide.
The land case, for which Mr Vankar died, will be resolved in three days and the Revenue Department will issue the necessary orders shortly, a government note to the family said.
The government also agreed to suspend police officials and employees concerned for negligence and dereliction of duty in preventing Mr Vankar from immolating himself.
In a gesture of sympathy, it was agreed to transfer Mr Vankar's son Bhargav Mevua and his wife, both government servants, to places of choice near their home.
The family's demand for a posthumous award for Bhanubhai Vankar will also be considered, the government undertaking assured.