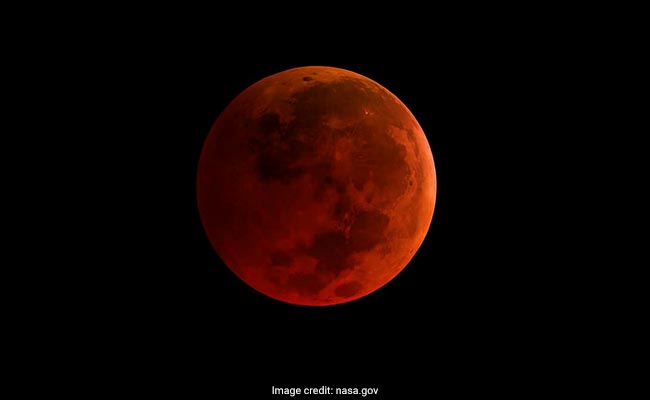 New Delhi:
A rare celestial event is just 48 hours away when on January 31, stargazers will witness a lunar delight with the appearance of the 'super blue blood moon'. After 150 years, the unique astronomical event will be seen from many countries including India, Russia, Australia, China and Thailand.
A 'super blue blood moon' is the combination of three lunar events - a super moon, a blue moon and a blood moon. A super moon is seen when the moon is closest to the earth, while a blue moon is the second full moon in a month and the blood moon happens when the earth's satellite turns reddish or coppery while passing through the earth's atmosphere.
India will be seeing the rare lunar event after 36 years and stargazers are flocking to the Aryabhatta Research Institute of Observational Sciences in Nanital, to watch the once in a lifetime event. Dr Anil Pandey, chief of the Institute explained, "On that day, the moon will be on the closer orbit to the earth. During this phase the size of the moon appears nearly seven per cent larger and its brightness is also higher."
The skies of Nainital will have the most clear and brilliant view of the eclipse. Not only is the atmosphere smog free but after the recent snowfall the skies have become clearer, offering an uninterrupted view. In Delhi, the eclipse will begin at 5.53 pm and will last for 3 hours and 45 minutes during which there will be a total eclipse of one minute 32 seconds starting at 6.59 pm.