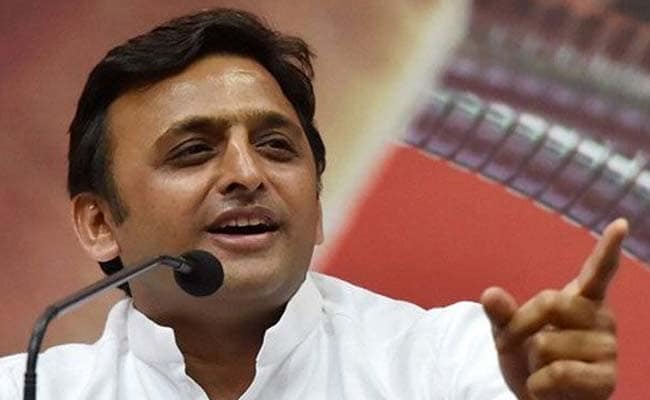 Agra:
Activists and environmentalists on Tuesday met Uttar Pradesh Chief Minister Akhilesh Yadav and urged him to take immediate steps to save and revive river Yamuna.
Activists Devashish Bhattacharya, Shailendra Singh Narwaar and Ranjan Sharma presented a memorandum to Mr Yadav and the state Tourism Minister in the city, which is currently hosting a three-day 'Pravasi Diwas'.
The memorandum requests Mr Yadav to arrange for dredging of the river bed, release of water from Okhla dam and construction of a barrage on Yamuna downstream of the Taj Mahal.
The activists reminded the Chief Minister and other functionaries of the state government, who were in Agra for the NRI Day conclave, that the health of the world heritage monument Taj Mahal was dependent on river Yamuna which has been degraded due to pollution.
Measures to tap the drains opening into the river, discharging toxic waste and effluents were also demanded in the memorandum.
Despite the Supreme Court orders the dhobies and the dairies had not been shifted. The river police squads should be activated to ensure nobody pollutes the river, the activists said.
Meanwhile, Akhilesh Yadav also released a book penned by a Jain saint.
Earlier in the day, Akhilesh Yadav had unveiled the foundation stone of four long-awaited mega tourism projects for the Taj city at a brief ceremony at Taj Khema in Agra.
Tourism industry leaders have welcomed the initiative by the UP government.
Braj Mandal Heritage Conservation Society president Surendra Sharma said, "These big projects could change the profile of tourism in Agra and also promote the local Braj culture."
Under the World Bank scheme of Pro-Poor Tourism, a Rs 140 crore Mughal museum will also come up on the Shilpgram road, close to the Taj Mahal.
It will have an international class auditorium, video gallery with state-of-the-art technology and an unique architectural design.
The UP chief minister also formally laid the foundation stone of the Agra Heritage Centre, a facility that will give a big boost to cultural activities in the city.