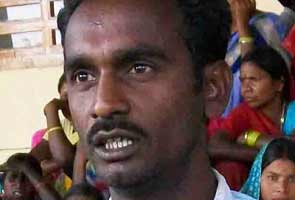 Latehar:
In yet another instance of how whistleblowers are targeted in the country, an activist, Niyamat Ansari, who worked for the implementation of the NREGS (National Rural Employment Guarantee Scheme), was beaten to death in Jharkhand's Latehar district.
It all started after Ansari and his friends, on February 20, exposed a case of brazen embezzlement of NREGS funds. They lodged an FIR against the former Block Development Officer (BDO) of Manika, Kailash Sahu, in connection with the case.
On March 2, Ansari was picked up from his house by a group of unidentified men and was beaten mercilessly.
He succumbed to his injuries before he reached the nearest hospital in Latehar.
Ansari, incidentally, had received several death threats in the past and had also been attacked a couple of times.
He had been working tirelessly for the rights of NREGS workers in his village since the last few years. In the process, he had exposed several cases of fraud in the implementation of the scheme.
NREGS is the UPA's flagship scheme for the poor that aims at enhancing the livelihood security of people in rural areas by guaranteeing hundred days of wage-employment in a financial year to a rural household.
The ambitious venture, though, has been marred by poor implementation and rampant corruption in needy states like Jharkhand.