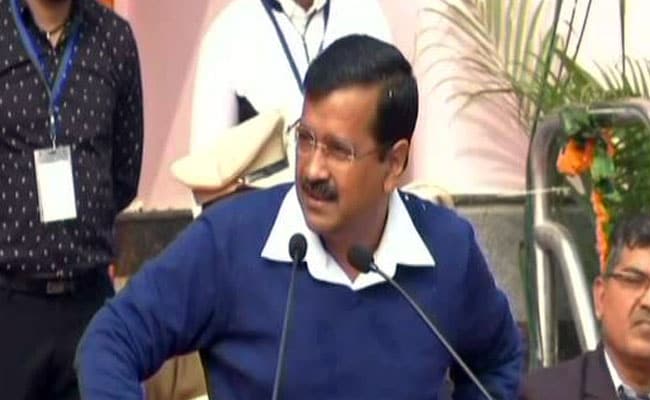 New Delhi:
AAP lawmakers on Monday boycotted President Ram Nath Kovind's address to a joint sitting of the parliament on the first day of the Budget Session, as a protest against the disqualification of 20 party lawmakers.
Aam Aadmi Party Lok Sabha members Sadhu Singh, Bhagwant Mann and Rajya Sabha members Sanjay Singh, Sushil Gupta and ND Gupta raised slogans near a Gandhi statue in parliament premises, holding placards.
They were protesting against a sealing drive in Delhi, the Central government's decision of allowing FDI in single-brand retail and the Election Commission's decision to disqualify 20 Delhi AAP lawmakers.
The Members of Parliament (MPs) shouted "will not allow dictatorship in democracy".
Referring to the disqualification of lawmakers, Sanjay Singh told reporters "there cannot be two laws in the country".
The AAP leader said in other states when the high court cancelled the appointment of parliamentary secretaries, their MLA membership was not cancelled.
Earlier this month, the EC recommended to the President to disqualify 20 MLAs for holding the office-of-profit as Parliamentary Secretaries in Delhi and it was later approved.
Three AAP Rajya Sabha MPs took oath earlier in the day.