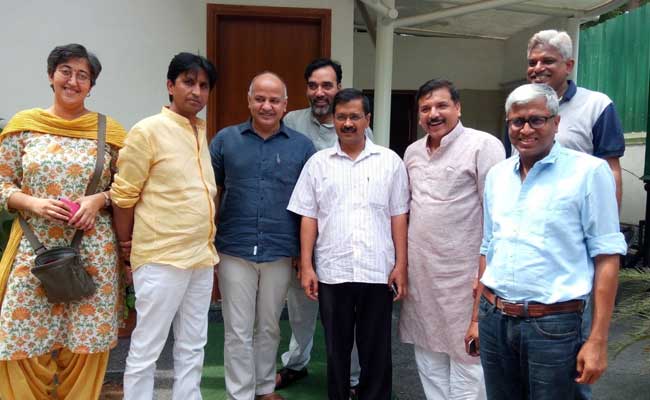 New Delhi:
Two weeks after a notice by the Union Home ministry seeking more details on source of their donations, the Aam Aadmi Party has filed a reply - in which they have also raised questions on the timing of the query.
Sources say AAP, which runs the government in Delhi, wrote back to the Home ministry last week, saying there was an "attempt to rake up issues which have been adequately addressed to the MHA's satisfaction earlier".
The party went on to give details of their foreign donations -- to the tune of 8.5 crore till late 2014 -- which they had filed earlier in the Delhi High Court. In February 2015, the Centre told court that they had found nothing illegal in the party's funding.
In its reply to the home ministry, AAP also mentioned that they had cooperated earlier with investigations and will continue to cooperate with all "bonafide probes".
On the first week of May, the home ministry sent notices to AAP, the Congress as well as the BJP on the source of their political funding. The probe was started after a petition filed in 2012, seeking CBI probe into the political funding of AAP.
Sources in the ministry alleged they were suspecting AAP received donations from a host of foreign companies, including American ones. But besides acknowledging the receipt, the ministry did not comment on AAP's latest response. They will comment after receiving replies from Congress and BJP, said a source from Home Ministry.
Sources in AAP said the notice was vague. "It does not specify any time period... Why exactly are they asking this question now? They had given us time till May 16 and we have replied by then. But their notice does not have any specifics," said a source from AAP.
Sections of the Foreign Contribution Regulations Act have now been amended, allowing subsidiaries of foreign companies to donate to political parties up to a certain limit. But there is a still a curb on wholly foreign owned organisations donating to party campaigns.