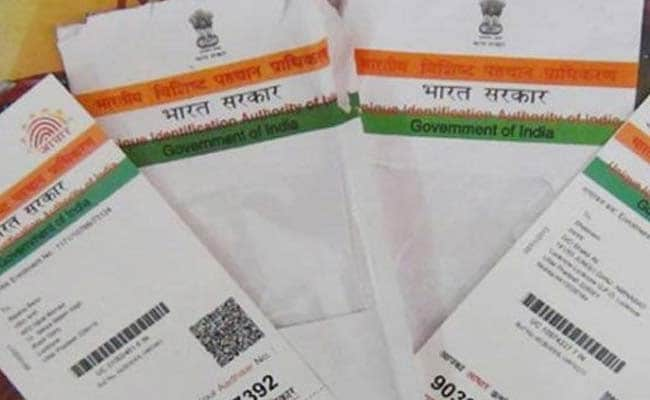 Bhopal:
The Aadhaar registration card has been made mandatory for Bhopal gas victims to receive any ex gratia payment or compensation, an officer said on Today.
"The Union Ministry of Chemicals and Fertilisers has issued a notification which necessitates producing Aadhaar card by the beneficiaries before receiving any payments," said Ajay Shrivastava, Registrar (In-charge) in the office of Welfare Commissioner, Bhopal Gas Tragedy Relief and Rehabilitation Department.
According to Mr Shrivastava, Aadhaar became mandatory as the department has linked all its welfare schemes with Direct Benefit Transfer (DBT) facility.
On the night of December 2-3, 1984, toxic methyl isocyanate (MIC) gas got leaked from a Union Carbide plant in the state capital, exposing over 500,000 people to its ill effects. Thousands of people are still fighting various diseases caused by the toxic gas.
To ensure relief and rehabilitation, speedy justice and due compensation to the victims and their dependents, the central government in 1992 set up the Bhopal Gas Tragedy Relief and Rehabilitation Department. All ex gratia payments are dirbursed by this department to the various categories of victims.