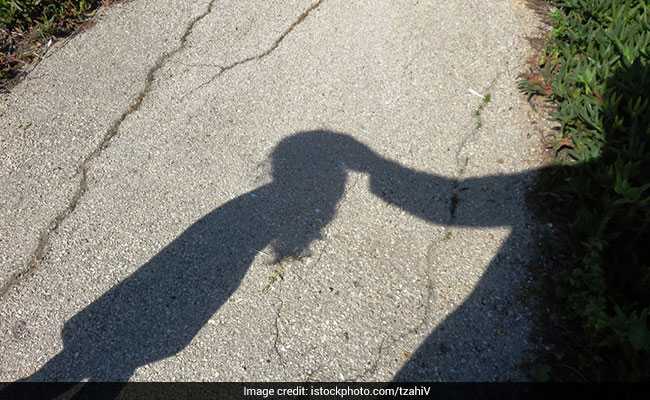 Highlights
The minor girl had come to the Ganga ghat with her family
The accused had told the girl's mother that he was taking her to a fair
The man instead took her to a secluded spot and allegedly raped her
Unnao, Uttar Pradesh:
A nine-year-old girl was allegedly raped and left to bleed by a 25-year-old man in Uttar Pradesh's Unnao on Wednesday. But the assault was just the beginning of the girl's ordeal. When her family took the girl, bleeding and writhing in pain, to a police station to register a complaint, first they were reportedly made to wait for hours and later directed to another police station, the family alleged.
The family had travelled several kilometres from their village to the banks of the river Ganga in a tractor. They took a holy dip in the morning and were visiting a local fair. Taking advantage of the crowd, Chhotu, the son of the tractor driver, took the girl to a secluded spot where he allegedly raped her. As it was noisy, the girl's screams failed to reach her family. After the accused escaped, the girl managed to find her family and narrated the incident.
"When she came back, her clothes were soaked in blood. Chhotu had taken my daughter to the fair but from there he took her to the bushes where he raped her," the girl's mother alleged.
The family took her to the closest police station in Auraas where they kept pleading with the cops to listen to them. But the officers allegedly refused to file a First Information Report or an FIR. After several hours had passed, they were told to go to Safipur police station as the incident took place in their area.
According to law, police officers are bound to register a Zero FIR of any offence committed, irrespective of the jurisdiction, especially in cases of crime against women. The case can then be transferred to the police station concerned for further investigation. But that wasn't done in the girl's case.
Reports suggest that someone who witnessed the family's ordeal circulated a message on WhatsApp following which the police made arrangements to send the family to the Safipur police station where the FIR was finally registered.
"The girl was sent for a medical examination and the report is awaited. Meanwhile, based on her statement, we have registered a case and arrested the accused. Further investigations are on," said SK Singh, a senior police officer in Unnao.
Just last month, a
16-year-old girl from Unnao
had accused a BJP lawmaker of raping her about a year ago.
The girl had tried to get a case registered against
Kuldeep Singh Sengar
for nearly nine months. In April, her father was thrashed and sent to jail by the police, allegedly on trumped-up charges. He
died a few days later
, reportedly due to the assault.
The case made headlines when she attempted suicide outside Yogi Adityanath's house but the police registered a case against the lawmaker only when a decision was taken to transfer the probe to the CBI.