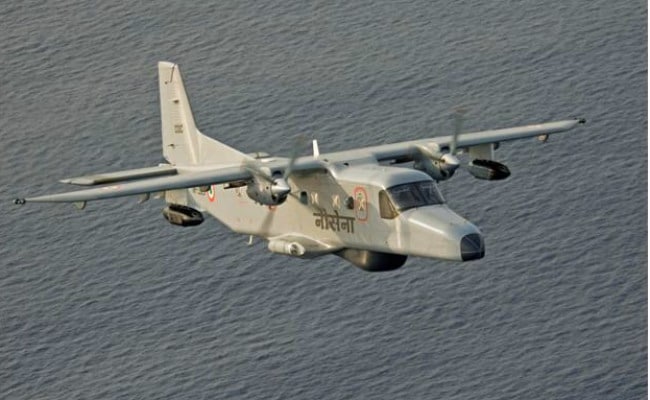 Panaji, Goa:
Nine ships spent the day searching off the Goa coast for a naval aircraft that crashed last night, leaving two pilots missing. The captain of the aircraft, Lieutenant Commander Kuldip Joshi, was rescued by a fishing vessel and is in hospital. A woman officer is among the pair of lieutenants who have yet to be found.

The Dornier aircraft plunged into the sea some 25 nautical miles off Goa at around 10 pm last night. Lt Commander Joshi was rescued about an hour later by a fishing vessel, whose crew used a toll-free helpline to contact the Navy, which then sent an aircraft to collect the injured officer and move him to hospital.

"Last evening a navy Dornier during a routine training sortie off Goa ditched into sea," a navy statement said. "One survivor rescued. Full scale search and rescue operation launched to locate two more officers (one pilot and one observer)," it added.


The Indian Navy operates 36 Dornier aircraft for search and rescue, maritime surveillance and commuter duties . This is the first crash of a Dornier since it was inducted in the Navy in the early 90s.
The crash is the latest in a series of disasters to hit the navy, and comes just months after a naval ship sank off Visakhapatnam in Andhra Pradesh, leaving one worker dead and four missing.
A woman officer training to be observer and an young officer training to be pilot are missing in the first crash of a Navy Dornier -which are used as maritime reconnaissance aircraft- since it was inducted into the Navy in the early 1990s. This is also first crash that involves a woman officer.