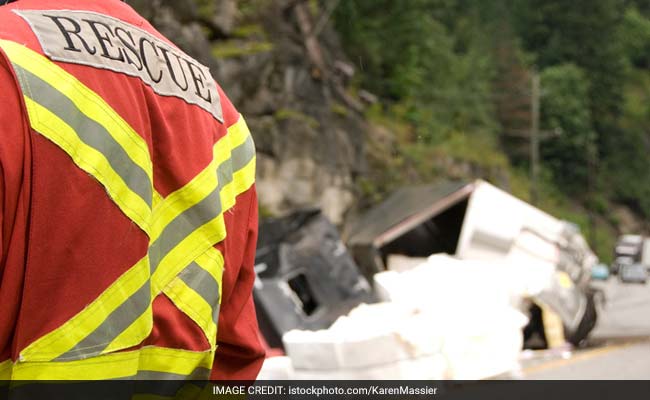 Patna:
Nine passengers aboard a private bus were burnt alive and half a dozen were injured when it caught fire near Harnaaut area of Bihar's Nalanda district on Thursday, the state police said.
All the injured were rushed to a government hospital.
Over a dozen passengers got trapped in the rear side of the bus after fire suddenly broke out, said police officials. The bus was not air-conditioned.
The cause of the fire was being ascertained, they said.
Bihar Disaster Management Minister Chandrasekhar has announced a compensation of Rs 4 lakh each to the families of the victims and promised to provide treatment to those sustained burns in the blaze.