Highlights
Three heavily-armed terrorists attacked police complex in Pulwama
Fired indiscriminately and threw grenades before being cornered
Encounter continued all day, 2 jawans killed trying to defuse explosive
New Delhi:
Eight security personnel have died after terrorists launched a suicide attack on a district police complex in south Kashmir's Pulwama today, triggering a massive gunfight in which the three terrorists were killed.
The terrorists launched the strike before dawn, forcing their way into the police complex, where hundreds of Jammu and Kashmir Police and Central Reserve Police Force or CRPF personnel are stationed, in the Pulwama district, 25 km from Srinagar.
They threw grenades and fired indiscriminately before being cornered by the police, CRPF and army. Family members of the police personnel living within the complex were taken out to safety.
By afternoon, the security personnel killed one of the three terrorists while other two bodies were recovered after 5 pm, officials said, adding the firing had stopped .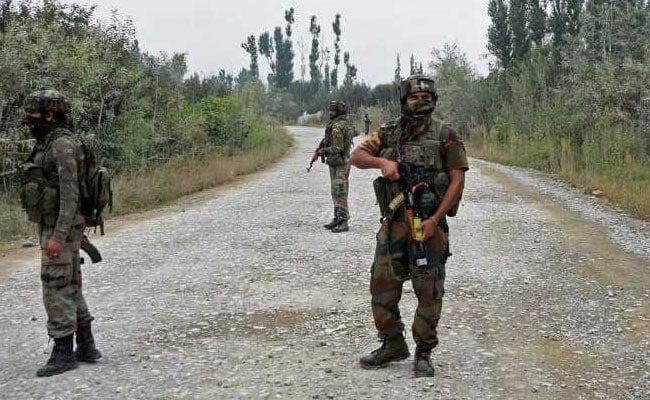 The terrorists had entrenched themselves in all the three blocks of the police complex and were firing at the approaching troops, they said.
Lt Gen J S Sandhu, General officer Commanding of Srinagar-based XV Corps, said it a "fidayeen" (suicide) attack.
Among those killed four were from the CRPF, one was a constable of Jammu and Kashmir Police and three were Special Police Officers working with the state police. Chief Minister Mehbooba Mufti condemned the killing of jawans of the state police and CRPF.
Two of the four CRPF personnel were killed towards the end of the operation when they were defusing one of the improvised explosive devices planted by the terrorists.
Director General of Police S P Vaid said it was a sad day for security forces who suffered such a heavy causality.
"However, the boys fought bravely and we are only more determined to wipe out militancy from the entire state," he said.
A police official said that one of the terrorists came out of a building and fired indiscriminately during the encounter. "He was gunned down on the spot," the official said.
The authorities have suspended mobile internet services in the district as a precautionary measure.
(With inputs from PTI)